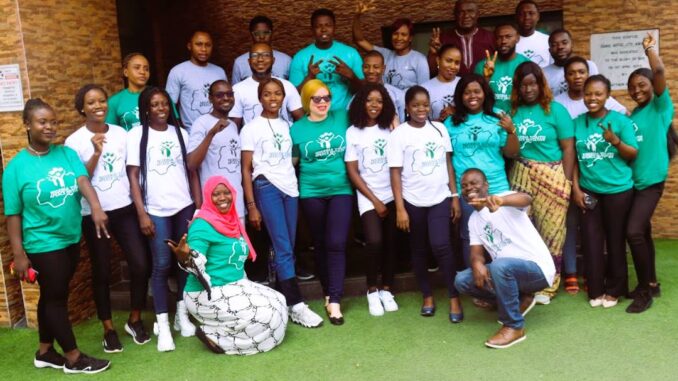 Building Blocks for Peace Foundation (BBFORPEACE), a non-governmental organization dedicated to fostering peace and security in Nigeria, has recently appointed new members to its esteemed Board of Trustees.
5% Of Your Cabinet Members Should Be PWDs, Tinubu Told
With this decision, the foundation aims to enhance its mission of promoting peace and security across the nation.
The newly elected board members are individuals of significant stature in their respective fields. Prof. Charles Ukeje, an esteemed scholar specializing in International Relations at Obafemi Awolowo University in Ile-Ife, joins the board alongside Princess Moyinoluwa Falowo, the respected Regent of Ibule-Soro Kingdom in Ondo State.
In an interview with the News Agency of Nigeria (NAN) in Abuja, Rafiu Lawal, the Executive Director of the foundation, shared insights into the board's responsibilities and objectives.
Lawal emphasized that the newly appointed members would collaborate with their colleagues to provide strategic guidance and steer the organization's peacebuilding initiatives throughout Nigeria from 2023 to 2027.
Mr. Lawal also shed light on the composition of the Board of Trustees, which includes himself, Mrs. Lantana Bako Abdullahi, Mr. Mautin Akapo, and Chief (Mrs.) Olayinka Lawal. These board members will play a pivotal role in overseeing the foundation's operations and maintaining public trust in its endeavors.
One of the primary focuses of Building Blocks for Peace Foundation is conflict prevention, peacebuilding, and sustainable development in Nigeria.
The organization also advocates for youth inclusion in governance and actively supports the implementation of the UN Agenda on Youths for good governance to address insecurity and related challenges.
The foundation's commitment to promoting peace and youth empowerment has garnered recognition within Nigeria. Recently, it received the prestigious West African Network for Peacebuilding award for being the best youth peacebuilding organization in the country.
By electing new board members and expanding its expertise, Building Blocks for Peace Foundation is poised to strengthen its impact on peace, security, and sustainable development in Nigeria.
With the support of their ambassadors, the foundation aims to mobilize resources and generate widespread support for their vital work.
For more information on the Building Blocks for Peace Foundation and their initiatives, visit their official website at [insert website link]. Together, let us build a peaceful and secure future for Nigeria.