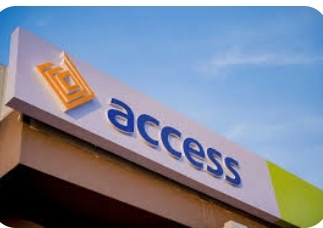 In a significant move to enforce its revenue policies, the Oyo State Government has taken action against non-compliance by sealing off Access Bank, Heritage Bank, and several telecom masts within Ibadan metropolis.
The Enforcement team, led by Olufisayo Ogunbiyi, Director of Land Use Charge in the Ministry of Lands, Housing, and Urban Development, embarked on an enforcement tour across Ibadan.
Their mission was to address non-compliance with the payment of Land Use Charge, a crucial revenue source for the state government.
Access Bank, Heritage Bank, and various telecom masts found themselves on the list of entities affected by this enforcement.
The closure of these businesses and infrastructure highlights the seriousness with which the state government views adherence to its policies.
It's important to note that the affected commercial banks and telecom companies had been duly served notices regarding their non-compliance before the enforcement team's visit.
This proactive approach aimed to give businesses a chance to rectify their payment status.
Director Ogunbiyi assured that once these businesses pay the required Land Use Charge, their premises will be swiftly reopened for operations.
This reflects the government's willingness to work with businesses that fulfill their obligations.
Ogunbiyi emphasized that the Oyo State Government maintains a zero-tolerance stance on non-compliance with its policies.
All business owners must prioritize payment of charges to the state government to ensure the uninterrupted operation of their enterprises.
The enforcement exercise continues until full compliance is achieved.
To avoid disruptions and potential closures, business owners and property rate payers should promptly make their Land Use Charge payments.
This can be done conveniently by visiting pay.lands.oyostate.gov.ng.
Additionally, an online payment option is available by downloading the Oyo State Property Reference System (OYPRS) via Google Play Store or App Store.
This system facilitates easy identification of outstanding land use charges for your building or property.
For any inquiries or assistance related to Land Use Charge, residents of Oyo State can contact the Ministry at 0700 OYO LANDS (070069652637) or send an email to lands@oyostate.gov.ng.
The enforcement team consisted of dedicated Land Officers and representatives of Private Networks Nigeria Ltd, the IGR Consultant for the Ministry of Lands, Housing, and Urban Development.
This collaborative approach demonstrates the government's commitment to ensuring compliance and revenue collection.