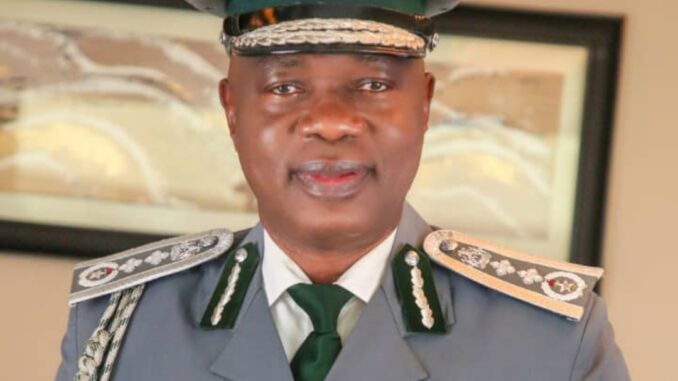 By Abubakar Yunusa Abuja
The Acting Comptroller-General of Customs (CGC), Mr. Adewale Adeniyi, expressed his commitment to the successful implementation of the new Nigeria Customs Service Act 2023, following adequate public awareness campaigns.
Speaking at the workshop to sensitise members of the management of the organization on the provisions of the new law, in Abuja, today.
According to him, "As a responsible institution, we are not unmindful of the fact that the members of the public are not yet familiar with the provisions of this Act. Most importantly, the new procedure, processes and the very stiff punitive provisions in the law.
"We are equally appreciative of the urgent need to sensitize the public on the provisions of this law to prevent the excuse of ignorance of the law, which is not a defence. The Service will continue to sensitize and educate the public on the provisions of the law and Customs procedure and processes.
"It is against this background, that we believe our charity should begin at home by first sensitizing the Management members. After this phase, other phases of sensitization that will cover all categories of sections of the Service and Public have been designed and shall be meticulously executed. We will bring into the sensitization fold stakeholders like importers, manufacturers, Customs Agents and Journalists, among others.
"I need to reiterate that this workshop is just an introduction to the new law. The appreciation and understanding of the law shall be due to the constant study, usage and application.
"In other words, this workshop cannot completely enlighten and educate the participants on the legal jurisprudence of the provisions of the Act. To this end, I urge you to pay attention and share your thoughts on issues arising from the Act during this exercise. Interestingly, the facilitators are legal officers from the Legal Department of the Service which is a boost to the programme. "