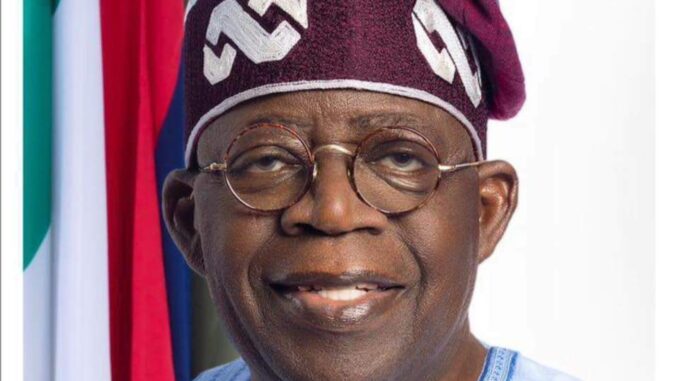 A chieftain of the All Progressives Congress (APC), Eze Chukwuemeka Eze, has said it will not augur well with the present administration if former Rivers State Governor, Nyesom Ezenwo Wike, is appointment a minister in the cabinet of President Bola Ahmed Tinubu.
He therefore called on the National Assembly to save the country by disqualifying Wike should he pass the scrutiny of the Department of State Services (DSS).
Eze, in a statement made available to newsmen in Port Harcourt yesterday, who confirmed that it is within the exclusive preserve of the President to appoint any Nigerian into his cabinet, however emphasized that there should be reservations in the case
The APC chieftain stated that the ruling party prides itself as a party rooted in democracy and rule of law and going by that standard, the entrance of Wike into its fold would ordinarily not be easy because the APC abhors his type of politics which is clearly antithetical to progress.
He said:
"The European Union(EU) Election Observatory report for the 2023 election singled Wike out for indictment. His desperate engagements ridiculed the Nigerian system.

"He earned the country a global embarrassment. In saner climes, his likes are subjected to the slammer for their very many crimes. If he nurses any interest in joining the APC, just be sure that such interest is not pure; it is definitely for a clandestine purpose as his custom is.

"On President Tinubu appointing him as a Minister, it will be the greatest political mistake ever envisaged by Mr. President in his political life.

"Nigerians have set target for the President and they know that Wike does not fit into the caliber of people needed to help him meet the expectations and yearnings of country people as he lacks the minimum record and character prescribed for people who should hold public offices in the present day contemporary Nigeria.

"Check his antecedents, all through his eight-year-reign, Rivers State, the 'Treasure Base of the Nation' could not attract any foreign inflow; not one. The state recorded zero investment all through that period.

"He undermined all the basic areas that required attention to grow the state and only channeled energy to building 12 overhead bridges with the biggest media fanfare in the annals of history just to gain cheap popularity.

"What do you think of a man that bragged so much about overhead bridges as legacy projects in this era of technology? Aside those overhead bridges, he cannot point at anything as his achievement in office as Governor.

"The Mother and Child Hospital he built has been under lock and key many years after it was commissioned. That facility has not been able to diagnose a child of any ailment; what about the Peter Odili Cancer and Cardiovascular Diagnosis and Treatment Center?

"That place is being overtaken by grass. He scammed the state of so much money and I wonder what the EFCC is doing till this moment."