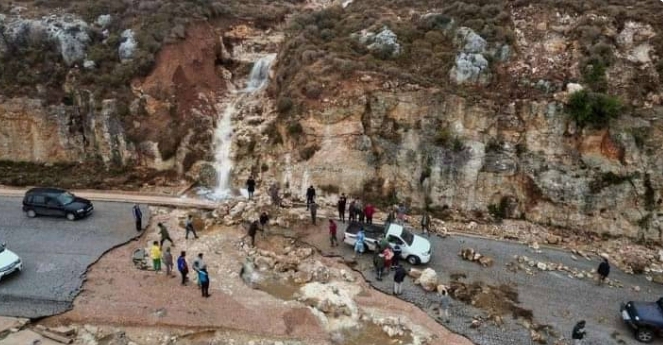 In the wake of a monumental natural disaster, Libya is reeling from devastating floods that have left a trail of destruction.
This unfolding tragedy has already claimed 1000 lives, while a staggering 10,000 people remain unaccounted for.
Here, we delve into the details of this catastrophe and the pressing need for assistance.
The International Federation of the Red Cross and Red Crescent Societies (IFRC) has reported the grim reality of this disaster.
Tamer Ramadan, the head of the IFRC delegation in Libya, confirmed the shocking news, stating that the number of missing individuals has surged to an alarming 10,000.
This revelation underscores the magnitude of the crisis that Libya faces.
The eastern city of Derna has been particularly hard-hit by these floods.
Approximately 25% of the city was obliterated when dams ruptured during a fierce storm.
Distressingly, over 1000 bodies have already been recovered in the aftermath.
This grim statistic paints a harrowing picture of the devastation.
Tamer Ramadan further emphasized the scale of tragedy, suggesting that the death toll may continue to rise, possibly reaching into the thousands.
This is a stark reminder of the urgent need for assistance and support in this dire situation.
In light of the overwhelming challenges posed by this disaster, the IFRC is considering launching an appeal for emergency funding.
The situation on the ground is dire, with critical issues spanning from limited access to basic healthcare facilities, shelter and shelter management, to the provision of essential food and non-food items.
These pressing needs underscore the necessity of swift and substantial aid.
As Libya grapples with this catastrophe, the world watches, and support is urgently required to alleviate the suffering of those affected.
The nation's resilience will undoubtedly be put to the test, and the international community must step forward to provide assistance and solace in this time of crisis.