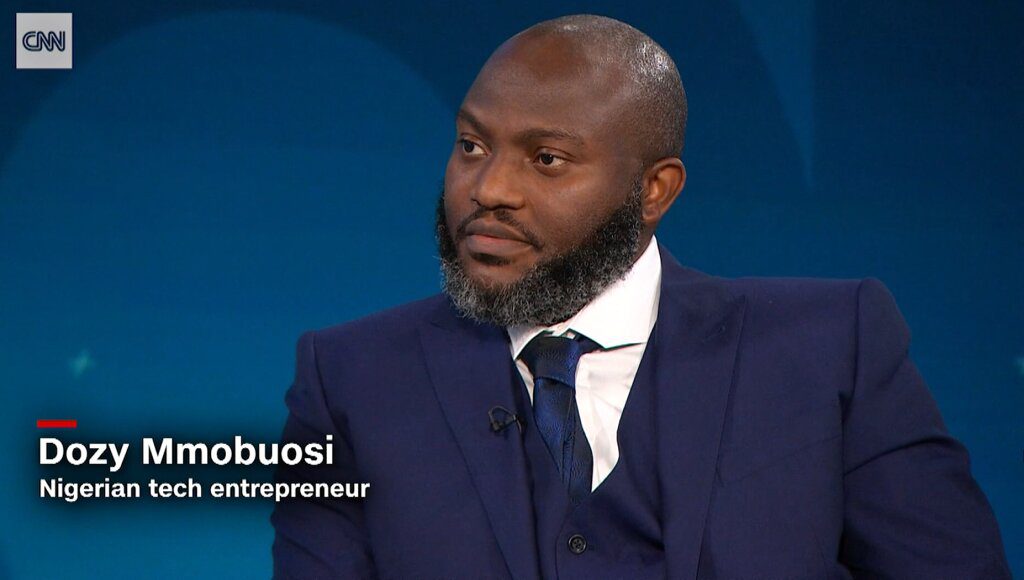 Tingo Group Inc (NASDAQ: TIO), a leading fintech and agri-fintech company, strongly refutes the misleading claims made by Hindenburg Research in their recent report.
Hindenburg Research's allegations are baseless and intended to harm the reputation of Tingo and its esteemed founder and CEO, Dozy Mmobuosi.
Tingo Group stands by its commitment to transparency, ethical practices, and the pursuit of excellence in all aspects of its business. The company's growth and achievements are a testament to its dedicated team and visionary leadership.
Hindenburg Research's claims regarding Dozy Mmobuosi's background are false and without merit. The Research institution's allegations regarding Tingo's food division and its revenue are equally misleading and inaccurate.
Tingo Group has established a robust network of partnerships with Nigerian farmers and third-party food processors, enabling it to operate as an intermediary in the food supply chain. The revenue generated by the food division is a result of these collaborations, and Tingo Group is fully committed to ensuring the highest standards of transparency and accuracy in its financial reporting.
Regarding the groundbreaking ceremony for Tingo's planned food processing facility, Hindenburg Research's claim that the rendering used was from a stock photo website is false. The rendering accurately represents Tingo's vision for the facility, and any suggestion otherwise is baseless.
Tingo Group is disappointed by Hindenburg Research's attempt to cast doubt on the company's agreements and partnerships. The claims made regarding Tingo's collaboration with Evtec Energy are incorrect. The funding agreement with Evtec is in progress, and any information regarding the company's financial status should be sought from official sources. The allegations surrounding the acquisition of Tingo Foods and the disappearance of inventory are entirely misleading. The inventory transition was a result of operational adjustments and was properly accounted for in Tingo's financial statements. Any insinuation of impropriety in this matter is without merit.
Also, Hindenburg Research's attempts to undermine Tingo Group's reputation by questioning the existence of farming cooperatives and the company's mobile services agreement with Airtel are unfounded. Tingo has established fruitful relationships with farming cooperatives, and the mobile services agreement with Airtel has been duly established and adheres to all regulatory requirements. The allegations of Tingo's Ghana expansion and the functionality of Tingo Mobile's office are also fallacious and misleading to the public. Tingo Group is committed to expanding its operations in Ghana and ensuring excellent customer service. Any claims suggesting otherwise are unsubstantiated and lack credibility.
Tingo Group strongly denies the allegations surrounding its payment systems, NWASSA platform, and Tingo DMCC's export business. The company operates with integrity and adheres to all regulatory requirements in its business operations. Hindenburg Research's claims regarding financial statements are explicitly untrue and deceiving. Tingo Group's financials are prepared following industry standards and audited by reputable firms. Any minor errors are rectified and do not impact the accuracy and reliability of the financial reports.
Tingo Group is confident in the accuracy and reliability of its financial statements and will continue to work diligently to preserve the confidence of its shareholders and other stakeholders. The company is willing to engage with regulatory authorities and other pertinent parties to address any concerns and provide transparency regarding its operations and financials. Tingo Group remains committed to its mission of revolutionizing the fintech and agri-fintech industries and will not be deterred by unfounded allegations. The organization is dedicated to upholding the highest standards of corporate governance, transparency, and ethical conduct. Tingo Group is confident in its business model, talented team, and impact on the fintech and agrifintech industries.