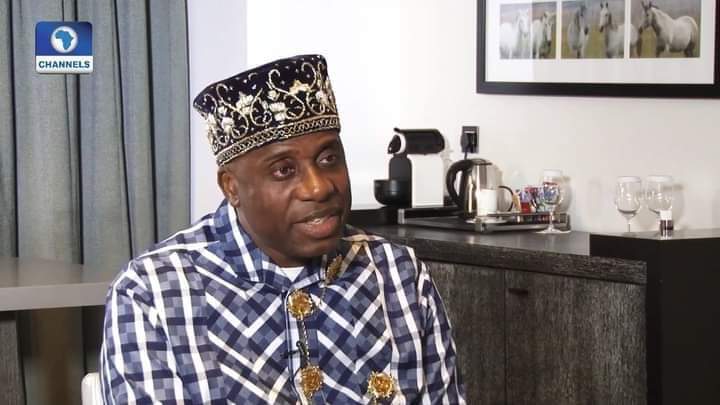 Former Minister of Transportation, Rt. Hon. Chibuike Rotimi Amaechi, has declared that he never promised to return abandoned property to Igbos residing in Rivers State.
Amaechi, who is also former Rivers State Governor, made the declaration in a statement issued by his media office, which was made available to LEADERSHIP in Port Harcourt.
The statement reads in part: "We have observed as unscrupulous and ill-advised elements have twisted and misrepresented the speech made by Rt Hon. Chibuike Rotimi Amaechi during his stakeholders meeting with Igbos in Rivers State last week.
"We are astonished that even the respected Rivers State Council of Traditional Rulers fell for the false story and fake news been propagated by the Rivers State Governor without making any effort to clarify what Amaechi actually said; yet they went ahead to address the media, castigating and condemning the immediate past Rivers State Governor on the basis of a fake, ill-conceived story obviously concocted by the current failed Governor of Rivers State, Nyesom Wike.
"We would ordinarily not respond to these kind of comments deliberately twisted by the rarely sober Governor Wike and his agents of wickedness and mischief who Rivers people and Nigerians know trade in divisive fake news, to malign the person and character of Amaechi. For record purposes, we hereby state the fact as it is:
"That Amaechi did not and have never said anything about compensation on abandoned properties to the Igbos in Rivers State.
"That he only rehashed his apology to the Igbos when he became governor of Rivers State, that he was sorry on behalf of the State on abandoned properties from the Nigerian civil war. That if he had been in power at that time, he would never have let that happen.
"That Amaechi only mentioned compensation when he spoke about people who are being intimidated, harassed and threatened with violence due to their choice of voting and support for the APC in the upcoming Governorship and State Assembly election.
"This is the true state of things, and we urge Rivers people to ignore and discountenance the misconstrued alcohol-fueled tirades being peddled by the utterly shameless Governor Nyesom Wike and his agents of falsehood and purveyors of fake news."