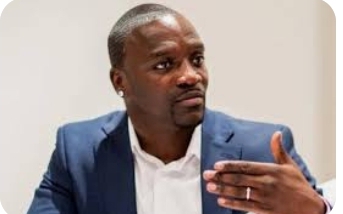 By Tambaya Julius
Renowned Senegalese-American singer Akon offers some candid advice for music stars like Davido and others: steer clear of buying private jets if you want to secure your wealth.
Akon, famous for hits like 'Blame It On Me,' recently shared his wisdom on the Impulsive Podcast.
He emphasized the staggering cost of owning a private jet, stating that it can set you back a jaw-dropping 2-3 million dollars annually just for maintenance.
Yes, you read that right—maintenance alone!
The singer urges celebrities to rethink their desire for private jets, emphasizing that the money you have now must last you a lifetime.
It's a stark reality check for those considering this extravagant purchase.
When you begin to view it this way, financial prudence becomes paramount.
Akon himself claims to be "the stingiest man on the planet" to underline the importance of frugality.
Akon's mantra is simple: if you aspire to stay wealthy, cultivate stinginess.
It may seem counterintuitive, but the financial stability and long-term security it brings are undeniable.
Several Nigerian music sensations, including Davido and Wizkid, have ventured into private jet ownership.
However, many still opt to hire jets for their travel needs, showcasing a measure of fiscal prudence.
Akon, whose full name is Aliaune Damala Bouga Time Puru Nacka Lu Lu Lu Badara Akon Thiam, is not just a music icon.
He's deeply committed to philanthropic endeavors. Akon Lighting Africa, initiated in 2014, is a remarkable project aimed at providing electricity to 15 African nations.
Furthermore, he has established the Konfidence Foundation, a charity focused on helping underprivileged children in Africa.
One of Akon's most ambitious projects is the dream of building Akon City from scratch in Senegal.
Announced in 2018, this visionary undertaking holds the potential to transform the landscape and future of Senegal.
However, as of now, the project awaits significant progress.