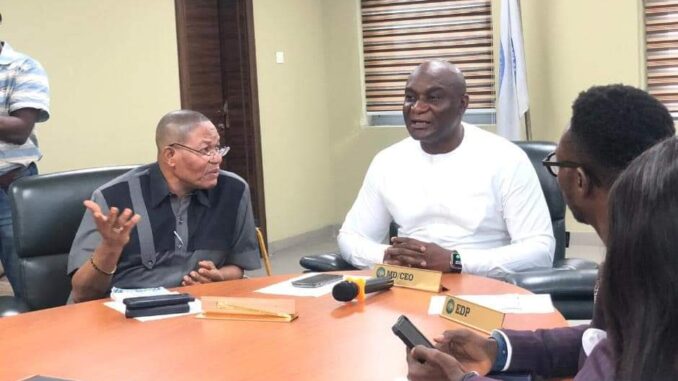 The Niger Delta Development Commission (NDDC) has said it will create no fewer than 10,000 jobs for youths in the Niger Delta region, through the Holistic Opportunity Project of Engagement (HOPE), code-named 'Project Hope'.
Ministry Directs Ogbuku To Continue As NDDC Chief Executive
READ Also:Royal Family Drags NDDC To Tinubu Over Non-payment Of Compensation
NDDC Managing Director, Dr. Samuel Ogbuku, who disclosed this while flagging-off the project at the commission's headquarters in Port Harcourt, said at least, 1,000 jobs will be created in each of the nine states that make up the Niger Delta region.
Ogbuku said: "We have from day one said we want to do things that are more sustainable. We can't be doing things in the old way and expect different results. We believe this is a new approach that is in conformity with present reality, that is in conformity with international best practices. So, let people in the region be seen to be growing.
"From this Project Hope, we are going to ensure that lots of jobs are created because we are looking at creating about 10,000 jobs with 1,000 per state minimum. We are going back to go into agro-allied investments where we are going to engage our youths.
"We are also going to engage our youths in the area of IT. We are also going to engage our youths in technology. We are also bringing other programmes under Project Hope."
The NDDC boss said under Project Hope, data base will be created and youths will be nominated for training in areas they have passion and interest in.
He said: "Over the years what has been happening is that because of political interests, people are given slots to nominate participants for empowerment programmes and most of these participants never had passion for these training programmes.
"After the training programmes, you see people selling off the starter-packs and other equipments that were given to them after the training.
"In this case, we believe that once we pick you from the data based on your area of interest and passion, you are going to excel from there. And since you are in our data base, we will also have our monitoring process in the data base to be monitoring."