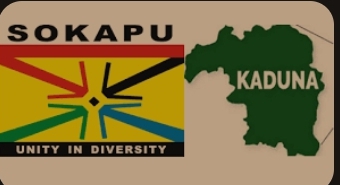 The President of the Caretaker Committee of SOKAPU, Professor Ishaya Kato Auta, along with other Executives and Board members, visited the office of Deputy Governor Dr Hadiza Sabuwa Balarabe to extend their warm congratulations and solidarity.
Their visit aimed to show their support for her and ensure her success, as her achievements reflect their collective triumph.
SOKAPU leaders expressed their eagerness to collaborate with the Kaduna State government in fostering stronger bonds and building bridges.
Ephraim Goje, a member of SOKAPU's Board, emphasized their willingness to partner with the government to work towards common goals.
The Deputy Governor appreciated the visit by SOKAPU leaders, highlighting the government's open door policy.
The administration, under the leadership of Governor Uba Sani, remains committed to citizen engagement as outlined in the SUSTAIN Manifesto.
This commitment signifies the government's willingness to actively involve citizens in shaping the state's future.
The visit by SOKAPU leaders symbolizes their unwavering support and solidarity with Dr Hadiza Sabuwa Balarabe, aligning themselves with her vision and objectives for the state.
Eager to foster unity and progress, SOKAPU leaders seek to collaborate with the Kaduna State government, working together to address critical issues and achieve collective growth in the state.
Governor Uba Sani's administration stands firm in its commitment to involve citizens actively, ensuring their voices are heard and heeded, in line with the principles set forth in the SUSTAIN Manifesto.
This partnership fosters citizen engagement, creating opportunities for collective progress and a brighter future for the people of Kaduna State.