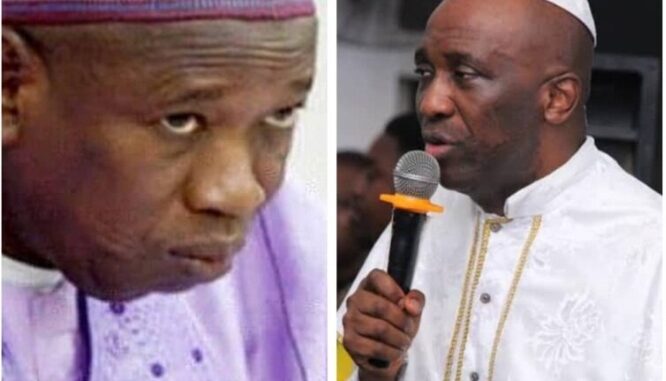 In a recent statement from Primate Ayodele's media aide, Osho Oluwatosin, serious doubts were raised about the suitability of Abdullahi Ganduje as the national chairman of the All Progressive Congress (APC).
The renowned prophet believes that despite starting on a positive note, Ganduje's tenure might not end well, posing challenges for the party's success.
Primate Ayodele expressed his concerns that Ganduje's chairmanship might lead to detrimental consequences for the APC.
He cited the potential prevalence of bad policies that could hinder the party's progress and growth.
The prophet further warned of looming legal questions that the APC might face under Ganduje's administration.
These legal battles could create turbulence and internal conflicts within the ruling party.
According to Primate Ayodele, one of the major hurdles under Ganduje's leadership would be an exponential increase in corruption.
The party might find itself grappling with issues of self-pride and ethical misconduct.
Another alarming revelation from the prophet is the potential rise of election rigging within the APC's subsequent elections.
Moreover, there is a fear that wrong candidates might be endorsed under Ganduje's chairmanship, further jeopardizing the party's prospects.
Primate Ayodele foresees a challenging path ahead for Ganduje as members of the party might call for his resignation before his tenure ends.
To add to the worries, the national chairman is advised to pray for good health, considering the pressures of his position.
Primate Ayodele's warning sheds light on the potential challenges that lie ahead for the APC under Abdullahi Ganduje's leadership.
The party must carefully consider these predictions and take appropriate measures to address the concerns raised by the respected prophet.