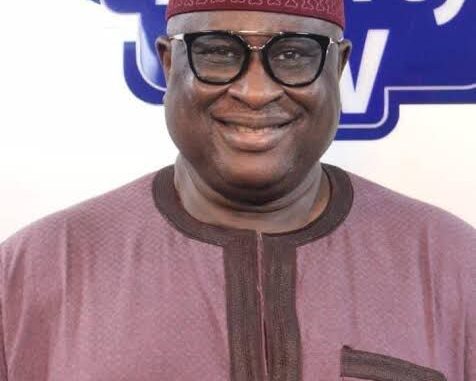 By Israel Bulus, Kaduna
In a compelling open letter directed at President Bola Ahmed Tinubu, Alh. Ahmed Tijjani Ramalan, a former Chairman of the All Progressive Congress (APC) Caucus in Kaduna State, emphasizes the crucial importance of inclusive politics.
He entreats President Tinubu to reconsider the ministerial appointment of el-Rufai, advocating for the appointment to be moved from Kaduna Central or Kaduna-South to Zone 2 or Zone 3.
This strategic adjustment aims to promote a balanced distribution of political power and representation within the state.
Ramalan's call to action underscores the significance of equity and representation in political appointments.
Highlighting the history of power-sharing agreements in Kaduna State, he points out that the traditional approach was to ensure a proportional distribution of positions among the three senatorial zones.
The governorship position would lead to deputy governorship positions in other zones, with the ministerial post allocated to the remaining zone.
This harmonious arrangement guaranteed inclusivity and comprehensive representation both at the state and national levels.
However, the recent years have witnessed a departure from this well-established practice.
El-Rufai and Governor Uba Sani hail from Zone 1, leading to an over-concentration of political offices in a single zone.
Ramalan emphasizes that this deviation negatively impacts APC's standing within the state and diminishes the prospects for peaceful coexistence.
Ramalan points out a significant shift in the political landscape, one that demands a reevaluation of the current situation. The proposed relocation of el-Rufai's ministerial appointment to Zone 2 or Zone 3 aligns with the principles of unity, fairness, and comprehensive representation.
This adjustment aims to foster a more cohesive APC, where every senatorial zone plays an essential role in shaping the state's governance.
The ramifications of disregarding equitable representation are multifaceted.
Ramalan underscores that Zone 3 has been sidelined, leading to a palpable sense of isolation and exclusion.
This not only weakens the party's impact but also contributes to a lack of diversity in decision-making processes.
The grievances arising from this imbalanced distribution of power can disrupt the harmonious fabric of Kaduna State's political landscape.
Ramalan passionately appeals to President Tinubu, urging prompt intervention to address these concerns.
He emphasizes that the interests of APC's followership and the unity of Kaduna State are at stake.
Through this impassioned letter, Ramalan rallies for political inclusiveness, an essential component of democracy that guarantees a platform for all voices to be heard and respected.
In conclusion, Alh. Ahmed Tijjani Ramalan's appeal serves as a powerful reminder of the significance of equitable political representation.
By embracing this perspective and strategically adjusting political appointments, Kaduna State can foster an atmosphere of cooperation, diversity, and shared purpose, driving the region towards a brighter and more harmonious future.