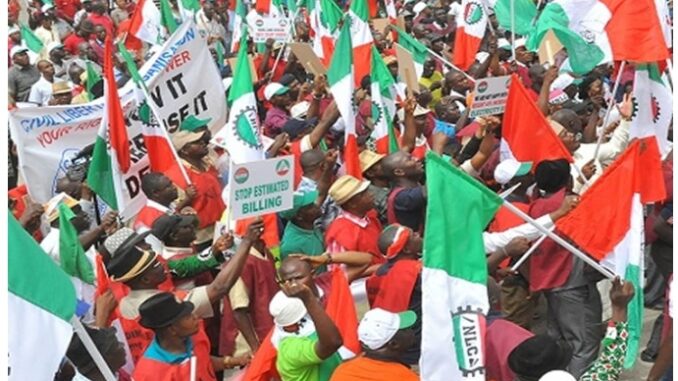 The National Labour Congress (NLC) recently organized a warning strike across Nigeria, with varying levels of impact in different regions.
This strike has stirred discussions on important economic reforms and future actions.
In Lagos, the NLC strike largely failed to disrupt daily activities.
Banks opened as usual, and government employees reported to work.
However, the situation was different in the nation's capital, Abuja, where some NLC affiliates successfully enforced compliance with the strike directive.
A News Agency of Nigeria correspondent in Abuja visited NLC affiliates, including banks and government ministries.
They found that some offices remained locked, with minimal staff presence. Even the Radio House gate was locked, preventing access.
Unions in Abuja locked out electricity workers, causing widespread power cuts in homes and offices.
This added to the strike's impact, affecting daily life in the capital.
In Bauchi state, both federal and state workers, as well as those from the private sector, participated in the strike.
Oyo state also saw widespread compliance, with banks and public hospitals affected.
Enugu and Osun states reported varying levels of participation.
Enugu experienced disruptions as courtrooms and some financial institutions closed.
However, senior workers in federal and state secretariats reported for duty, and traders continued their activities, ignoring the strike.
Banks in Osun State temporarily closed their doors, but customers relied on Automated Teller Machines (ATMs) for transactions.
Senior management staff in government offices chose not to join the strike.
The NLC's warning strike aimed to protest President Bola Tinubu's economic reforms.
These reforms include ending the fuel subsidy regime and addressing the official exchange rate gap.
They have led to increased fuel prices and a weakened currency.
The warning strike is expected to precede an indefinite strike scheduled for September 21.
While the Trade Union Congress did not join this strike, they called for dialogue between the NLC and the government to address economic concerns.