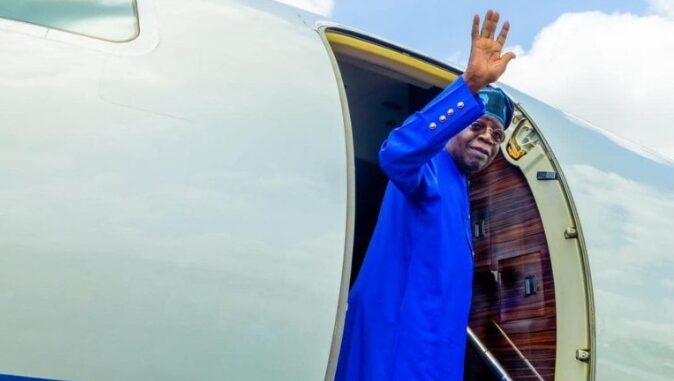 By Tambaya Julius
In a bid to elevate Nigeria's global standing and ignite economic growth, President Bola Tinubu is set to depart from Abuja on Monday for the much-anticipated G-20 Leaders' Summit hosted in New Delhi, India.
This prestigious invitation from Indian Prime Minister Narendra Modi underscores the significance of Nigeria's role in the international arena.
During this pivotal event, President Tinubu will take centre stage, participating in and delivering keynote addresses at two crucial forums – the Nigeria-India Presidential Roundtable and the Nigeria-India Business Conference.
The CEO Roundtable, attended by eminent figures from the Indian private sector, Nigerian industrialists, and high-ranking government officials from both nations, holds immense potential.
The President's primary goal is to harness this platform's capabilities to attract global capital and stimulate increased foreign direct investments (FDIs) in Nigeria's labor-intensive sectors.
This strategic move is expected to foster job creation, amplify revenue streams, and reinforce Nigeria's allure as an investment destination.
President Tinubu will artfully articulate his cross-sectoral reform plan, encapsulated by the Renewed Hope Agenda, providing a comprehensive vision for Nigeria's future economic landscape.
Furthermore, given his remarkable track record in attracting investments to Lagos State, prominent industrialists have expressed a keen interest in private engagements with President Tinubu during the summit.
The President's itinerary is set to feature bilateral meetings with a diverse array of world leaders hailing from four different continents, representing both G-20 and non-G-20 countries.
These meetings are strategically designed to strengthen bilateral economic ties, enhance trade partnerships, and promote investments for mutual benefits.
At the heart of the G-20 Summit is the theme, "One Earth-One Family-One Future," an ideal embodying global unity necessary to address the pressing challenges confronting humanity and our planet.
Nigeria, with its substantial contributions – up to 80% of global GDP, 75% of international trade, and a home to 60% of the world's population – plays a pivotal role in shaping this united vision.
The G-20 represents a powerful economic bloc offering socio-economic opportunities and geopolitical stability.
Nigeria's potential membership in this influential group is actively being explored, aligning with President Tinubu's vision to democratize foreign policy and formulate policies that align with the nation's long-term strategic objectives.
Accompanying President Tinubu on this mission are key members of his cabinet, each with a vital role to play in advancing Nigeria's interests on the global stage.
Amb. Yusuf Tuggar, Minister of Foreign Affairs; Wale Edun, Minister of Finance and Coordinating Minister of the Economy; Dr. Bosun Tijani, Minister of Communications, Innovation, and Digital Economy; and Dr. Doris Uzoka-Anite, Minister of Industry, Trade, and Investment, all contribute to a diverse and skilled delegation.
As the G-20 Leaders' Summit in India unfolds, President Tinubu's strategic engagements and diplomatic finesse are poised to unlock new vistas of economic growth and global partnerships for Nigeria.
His commitment to steering Nigeria towards sustainable prosperity is evident in his participation at this historic summit.