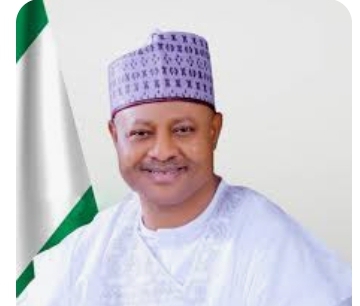 By Tambaya Julius
In a significant development, Southern Kaduna's Muslim community has raised concerns about what they perceive as marginalization in the political appointments made by Governor Uba Sani.
Despite their strong support for the governor during his election campaign under the banner of the All Progressives Congress (APC), they feel excluded from key positions within the administration.
The Muslim Youth Foundation of Southern Kaduna (MYFOSKA) has been at the forefront of expressing these concerns.
They emphasize that Southern Kaduna's Muslim population played a pivotal role in Governor Uba Sani's election, a fact substantiated by election results available on the INEC portal.
These results reveal that Southern Kaduna's Muslims, constituting about 40% of the voters in the region, overwhelmingly supported the APC at both the gubernatorial and presidential elections.
Despite their substantial contribution to the APC's electoral success, the group contends that their representation in the government's appointments does not mirror their significance.
They argue that, as a party of conscience that rewards its supporters, the APC should reciprocate the loyalty of Southern Kaduna's Muslims.
MYFOSKA is calling on Governor Uba Sani to address this imbalance. During a recent press conference, the group's National Secretary, Mr. Shuaibu Abdallah, urged the governor to ensure fair representation of Southern Kaduna's Muslims in political appointments.
They also expressed a desire for inclusion in developmental projects and programs initiated by the state government.
Mr. Abdallah underscored that government should serve all citizens regardless of their differences.
He further stressed that Southern Kaduna's Muslims played a critical role in the emergence of the administration and should, therefore, be adequately recognized.
Out of 17 appointments made within Governor Uba Sani's administration, only three have been allocated to Southern Kaduna Muslims.
These appointments include the Head of Service, Commissioner of Agriculture, and the Executive Secretary of KSDBA.
MYFOSKA acknowledges these appointments but believes that they do not fully reflect the Muslim community's percentage or their contribution to the government's victory.
In an effort to sustain their support and confidence for future elections, MYFOSKA suggests that additional appointments should be commensurate with their electoral support, loyalty, dexterity, and sacrifices.
They see this as an opportunity for the APC to demonstrate its commitment to fairness and inclusivity.
MYFOSKA, while thanking Governor Uba Sani for the appointments granted to deserving individuals from Southern Kaduna's Muslim community, remains steadfast in its call for more substantial representation at both the State and Federal levels.
They believe that such appointments would not only recognize their support but also strengthen the bond between the community and the APC.