Edo based Legal Practitioner, Barrister Douglas Ogbankwa, Esq, on Sunday insisted that his call to the General Bar of the legal profession is not in any way doubt as against a purported false publication by an online, City lawyers last week.
Ogbankwa, in a press statement made available to newsmen in Abuja, the nations capital, also said he had also resigned his membership of Law Society of Nigeria.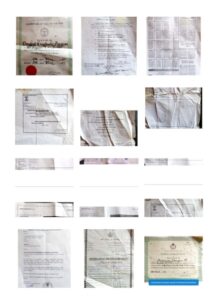 He added that his resignation as publicity Secretary of the NBA Benin branch covers his membership of the Law Society of Nigeria or the Nigerian Law Society.
He expressed confidence that justice shall prevail against the City lawyer publication and his traducers.
Ogbankwa said, "My Resignation as the Publicity Secretary of the Law Society of Nigeria or the Nigerian Law Society covers my Membership of same .I reiterate that I am currently for a United Bar , which is the bedrock of an egalitarian society and the fulcrum of a society that dwells on the Rule of Law.
"I also wish all Nigerians to disregard the misconceived Reports By City Lawyer, as I am the Only Lawyer in Nigeria, called to the Nigerian Bar with the Call No. 055406 and I did the requisite Affidavit Change of Name and Newspapers , which in 2008 , which when they were made were the legally acceptable documents that regurgitates a name on the Roll into NBA Records.
"I have also been issued the NBA Stamp Seal several with the name Douglas Ogbankwa, just as I have paid the Bar Practising Fees and the Annual General Conference Fees of the NBA, where the name Douglas Ogbankwa , popped up automatically in the NBA Portal , which is the online repository of records of the NBA.My records also abound in the NBA Membership and NBA Services Department.
"The name, "Douglas" & "Onyebuchi" are on the Roll of Lawyers Called to the Nigerian Bar, same being connected to the change of my Old Surname , Aguguom to my current surname Ogbankwa. I remain the only Lawyer physically present at our call to bar ceremony, on the 8th of May, 2007, at the Nigerian Law School , Headquarters, in Bwari , Abuja on the 8th of May, 2007 , that was effectively issued with the Call No 55406, after my call.
"This reiteration has become apposite , due to the viral nature of the false reports spread by City Lawyers and their sponsors, but make no mistake about this. Whether the False Information Peddlers are brought to justice , or Justice is brought to the false information Peddlers, Justice will be done in this matter. The wheel of Justice grinds slowly , but surely," he affirms.