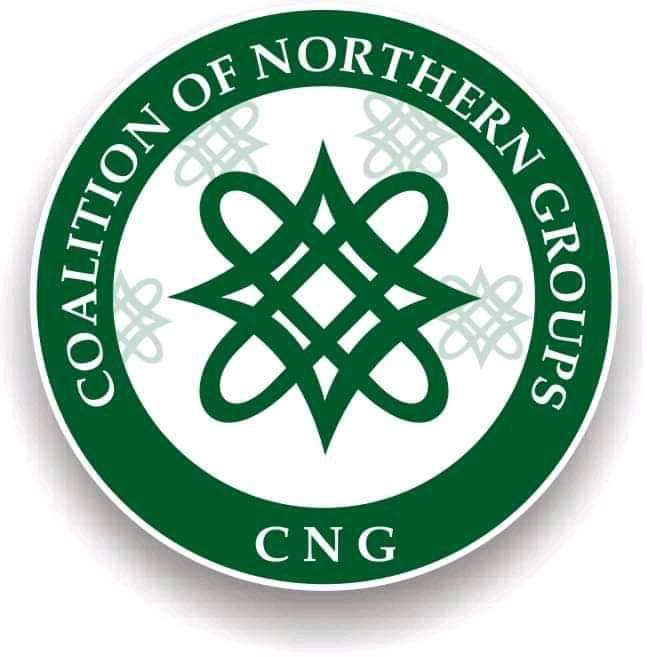 By Abubakar Yunusa, Abuja
The Coalition of Northern Group (CNG)had called on the federal authorities to disregard the unpatriotic calls by the Igbo leaders for Kanu's release, and to remain resolute in seeing through his prosecution along with his sponsors for the heinous crimes against the Nigerian state and innocent Nigerian citizens.
CNG spokesperson, Abdul-Azeez Suleiman, in a statement on Saturday said remind the President that by aceding to the demands for Kanu's release.
According to him, releasing Kanu ,his government would be exposed to questions as to the status of the innocent Nigerian citizens of other regions killed, dispossessed and displaced as a result of Kanu's incitement.
He also called on the Federal Government to intensify ongoing action to disband all militias and armed groups in the Sorth East and other parts of Nigeria, by resort to the use of force if needs be,
He urged President Tinubu to ensure that no group has the capacity to challenge the state in its prerogative to maintain law and order, and protect citizens' lives and properties.
"What would Nigeria become if leaders and elders of other ethnicities chose to shied their errant sons from justice by demanding their unconditional release from custody.
The Federal authorities must resist the Igbo campaign of blackmail using Kanu's release as a precondition for sustainable peace in the land.
"How would the relations of the over 500 personnel of the various paramilitary organs who were indiscriminately attacked and killed while on duty posts at various checkpoints as a result of the incitement by Kanu.
"As the Commander-in-Chief of the Nigerian Armed Forces how what words would Mr President use to encourage and retain other officers and men of the various forces if the man who incited the killing of their colleagues were to be released without even a trial?
"What would be the status of the families and community members of those killed, dispossessed or displaced as a result of the hate campaigns and propaganda conducted by Nnamdi Kanu and sponsored by his regional and ethnic collaborators.
"How would the authorities react were other regions and people to be encouraged to take the law into their hands in the same manner as Kanu and IPOB",he asked.