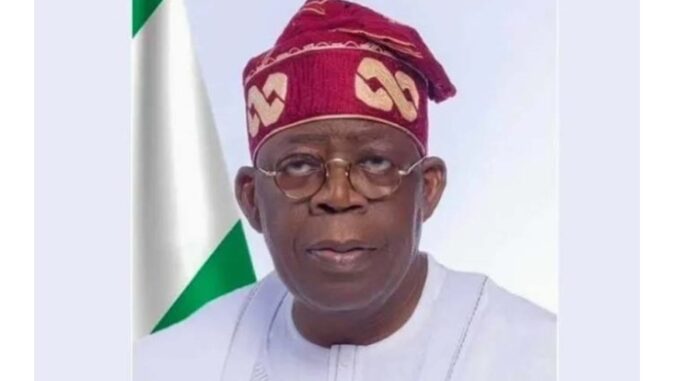 By Tambaya Julius
In a strategic move to ensure optimal governance, President Bola Ahmed Tinubu has unveiled an adept team of 45 ministers, each appointed with distinct portfolios.
Notably, Nyesom Wike, the former governor of Rivers State, has been designated as the Federal Capital Territory minister, indicating a pivotal role in the nation's administrative landscape.
In a surprising twist, Dele Alake, renowned for his tenure as Lagos' information commissioner between 1999 and 2007, has been entrusted with the vital Solid Minerals ministry, showcasing the President's astute decision-making skills.
The role of the Federal Minister of Information, however, has been bestowed upon Mohammed Idris, the respected publisher of Blueprint, further attesting to the meticulous nature of these appointments.
The ministerial lineup features a diversified array of individuals, each equipped with specialized competencies to drive growth and progress across critical sectors.
Noteworthy appointments include Hannatu Musawa, a proficient lawyer, who will spearhead Culture and Entertainment affairs, promising an engaging and vibrant cultural scene for the nation.
Festus Keyamo, a seasoned former minister of state for labour, now assumes leadership over the Ministry of Aviation and Aerospace Development.
This strategic placement underscores the commitment to bolstering the nation's aviation industry, promoting both technological advancement and safety.
Tinubu's administration has judiciously allocated ministerial positions across various regions, ensuring balanced representation and collaboration.
In the Northwest, the mantle of Art, Culture, and the Creative Economy falls upon Hannatu Musawa.
Accompanying her is Muhammad Badaru, entrusted with the crucial portfolio of Defence, and Bello Matawalle, appointed as Minister of State for Defence, collectively fortifying the nation's security landscape.
In the North Central region, Shuaibu Audu has been named the Minister of Steel Development, driving growth in this vital sector.
Muhammed Idris takes on the significant responsibility of Minister of Information and National Orientation, ensuring a cohesive national narrative.
Lateef Fagbemi, a distinguished legal mind, holds the position of Attorney General of Federal and Minister of Justice, affirming the commitment to upholding the rule of law.
As Nigeria strides towards development and prosperity, these meticulously selected ministers stand as beacons of progress.
Yusuf Tuggar, at the helm of Foreign Affairs, will navigate international relations with finesse.
Coordinating Minister of Health and Social Development, Ali Pate, assures effective healthcare policies, while Ibrahim Gaidam takes charge of Police Affairs, guaranteeing public safety.
Each region benefits from strategic ministerial appointments, with names like: Maigari Ahmadu, Simon Lalong, Imman Suleiman Ibrahim, and Zephianiah Jisalpo contributing to sector-specific growth.
The strategic assignments, meticulously designed to enhance sectoral development, underscore the President's dedication to progress.
These ministers, bearing their diverse expertise, are poised to guide the nation towards a brighter future.