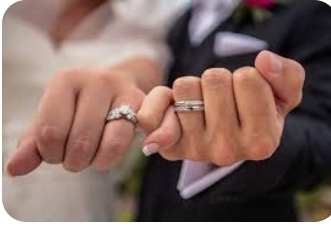 In a heartwarming display of communal support, the Kano State Hisbah Board is gearing up to facilitate the weddings of 1,800 couples through its mass wedding initiative.
This initiative aims not only to unite couples in matrimony but also to alleviate the financial burdens that often hinder such unions.
Sheikh Aminu Daurawa, the Commander-General of the board, personally inspected the items procured for this monumental event in Kano.
With unwavering commitment, the state government allocated over N800 million to ensure the success of these weddings.
This generous budget encompasses a wide array of essentials, including clothing materials, food provisions, and, of course, furniture.
Each bride participating in this mass wedding will be bestowed with a set of comfortable bedding, complete with a bed, mattress, and pillows.
Furthermore, they will receive a financial boost of N20,000 to help kickstart their entrepreneurial journey.
This financial support is a testament to the government's dedication to empowering these newlyweds as they embark on their married life.
The initiative's noble cause has also garnered support from benevolent individuals within the community.
Numerous philanthropists have pledged their assistance to ensure the weddings' resounding success.
This collective effort will undoubtedly leave a positive impact on society by reducing the prevalence of societal vices and poverty.
This grand gesture promises to be a ray of hope for 1,800 couples, eliminating the financial hurdles that often delay or deter marriages.
In many cases, weddings have been postponed due to the inability of parents to finance such events.
This initiative seeks to change that narrative, promoting love and unity within the community.
While the wedding date remains to be announced, it offers an opportunity for residents and well-wishers to contribute to the fulfillment of this noble objective.
The criteria for selecting beneficiaries have been established to ensure that those genuinely in need of support receive it.
Additionally, measures will be in place to address situations where marriages end prematurely due to frivolous reasons, ensuring accountability and fairness in the initiative.