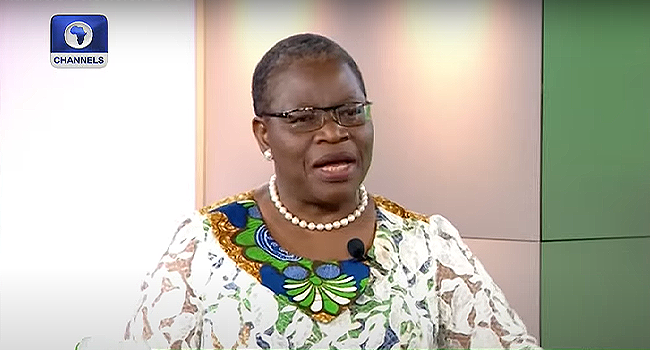 A former Minister of Education, Obiageli Ezekwesili, has expressed her support for the sanctions imposed on Mmesoma Ejikeme by the Joint Admissions and Matriculation Board (JAMB) for falsifying her Unified Tertiary Matriculation Examination (UTME) result.
Decentralise Direct Entry Registration, NANS Advises JAMB
The controversy surrounding Mmesoma's result escalated with JAMB's claims that she manipulated her score, altering her actual score of 249 to 362.
However, Ezekwesili emphasized the need for a thorough investigation into the matter.
The Anambra State Committee of Inquiry conducted an investigation and confirmed Mmesoma's admission to manipulating her result using her phone.
The report, signed by the Commissioner for Information, Paul Nwosu, indicted Mmesoma and provided a fair hearing for her case.
In a Twitter post, Ezekwesili expressed her satisfaction with the independent findings of the committee's investigation. The evidence gathered revealed that Mmesoma not only presented a fake result but also personally orchestrated the forgery.
Contrary to common patterns of exam malpractice involving syndicates, Mmesoma's case appears to be an individual act, as stated in the committee's report.
As a result, Ezekwesili supports the sanctions imposed by JAMB, considering them necessary to deter others from engaging in systemic exam malpractices within the educational system.
Ezekwesili also emphasized the importance of sustained counselling for Mmesoma, highlighting the significance of lessons learned from this case. .
She called upon families, schools, churches, and the public to renew their commitment to upholding exam integrity in Nigeria as a fundamental value and part of the reward system for children and youth.
Expressing her gratitude towards JAMB for their efforts, Ezekwesili commended the Registrar and his team for their critical service to the country. She encouraged them to continue raising awareness on exam integrity, highlighting its importance in Nigeria.
Overall, the support of prominent figures like Ezekwesili reinforces the significance of maintaining exam integrity and holding individuals accountable for their actions, ultimately ensuring a fair and transparent education system in Nigeria.