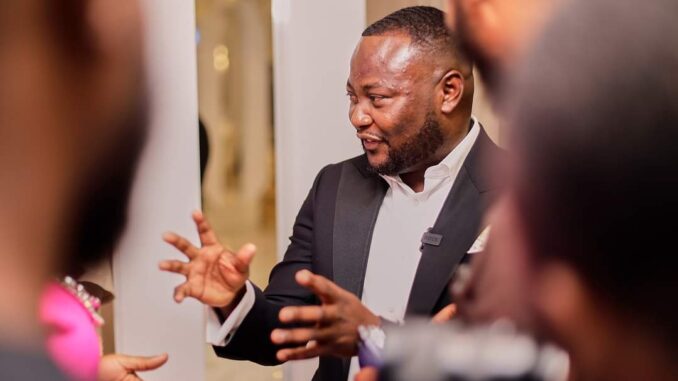 Abuja-based human rights lawyer, Pelumi Olajengbesi, says it will be injustice for the indigenes of the Federal Capital Territory (FCT) if the current administration of President Bola Tinubu does not give the FCT a ministerial slot.
At a media parley on social justice hosted by Abuja-based law firm, Law Corridor, on Friday, Olajengbesi, the Managing Partner of the law firm, said the FCT should not be denied the benefits of a state.
He said the All Progressives Congress (APC) argued during the 2023 presidential election that the FCT is a state, citing Section 134 (1) (b) and (2) (b) with emphasis on "two-thirds of all the States in the Federation and the Federal Capital Territory, Abuja".
Olajengbesi said it will be hypocrisy for the APC government not to allot a ministerial slot to the FCT after the party considered the FCT as a state and not a different entity in arguing the requirement of 25% of votes in the February 25 presidential election.
"For fairness, justice and equity, the APC-led government of President Bola Tinubu should not deny the Federal Capital Territory of a ministerial slot just as each of the 36 states get at least one ministerial slot," Olajengbesi stated.
"This is in line with Section 318 of the 1999 Constitution on federal character principle to promote national unity, foster national loyalty and give every citizen of Nigeria a sense of belonging to the nation.
"Also, Section 14 (3 and (4) of the 1999 Constitution is clear that the composition of the Government of the Federation must be carried out in such a manner as to reflect the federal character of Nigeria and the need to promote national unity.
"The APC-led administration should give a sense of belonging to the aboriginal people of Abuja and give a ministerial slot to an indigene of the FCT just as each of the 36 states produce indigenes as members of the Federal Executive Council."
Since Nigeria's return to democracy in 1999, no indigene of the Abuja has been appointed FCT minister yet political parties use the FCT as a state to get the required constitutional votes to win presidential election.
Past FCT ministers include Ibrahim Bunu – May 1999 to February 2001 (Borno State). Mohammed Abba Gana – February 2001 to July 2003 (Borno State). Nasir Ahmad el-Rufai – July 2003 to July 2007 (Kaduna State). Aliyu Modibbo Umar – July 2007 to October 2008 (Gombe State). Muhammadu Adamu Aliero – December 2008 to April 2010 (Kebbi State). Bala Mohammed – April 2010 to May 2015 (Bauchi State). Mohammed Musa Bello – May 2015 to May 2023 (Adamawa State) alongside his Minister of State, Ramatu Aliyu (Kogi State).