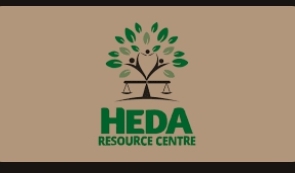 The Human and Environmental Development Agenda (HEDA Resource Centre), in its efforts to combat corruption and highlight uninvestigated alleged high-profile corruption cases in Nigeria, has announced plans to organize a protest at the offices of the two leading anti-graft agencies in Lagos. The purpose of this protest is to remind the agencies of their responsibilities and core mandate to investigate pending corruption cases under their watch.
In a statement endorsed by its Chairman, Olanrewaju Suraju, the anti-corruption group emphasizes the urgency for Nigeria's anti-corruption agencies to rise to the occasion and take immediate action in investigating alleged corruption cases, particularly those involving high-profile individuals and politically exposed persons (PEPs).
HEDA had previously unveiled a compendium titled "Impunity Galore: A Chronicle of Some Unresolved High-Profile Corruption Cases in Nigeria from 1999 – 2022." The compendium highlights cases of national importance that have been ignored or poorly investigated by the anti-graft agencies and the National Assembly Ad-hoc and Joint Committees responsible for investigating allegations of corruption.
According to the compendium, the mentioned cases involve a staggering total amount of over $825 billion. It is evident that if these funds had been utilized judiciously, Nigeria could have made significant strides towards becoming a developed nation with modern infrastructure, social support systems, and improved living conditions for its citizens.
Against this backdrop, HEDA has decided to organize the protest as a step towards drawing attention once again to the issue of corruption and the unresolved corruption cases in Nigeria, demanding immediate action. The group firmly believes that this proactive approach is essential in curbing corruption and restoring public trust in the fight against corruption.
The protest, in response to the alarming number of uninvestigated corruption cases in Nigeria, will serve as a powerful call to action, urging the anti-graft agencies to promptly address the numerous allegations of corruption that have been reported within their jurisdiction. HEDA charges these agencies to take immediate steps to prosecute those involved in the alleged corrupt practices.
The protest will commence at the Economic and Financial Crimes Commission (EFCC) zonal office in Lagos and subsequently move to the Independent Corrupt Practices and Other Related Offences Commission (ICPC) office at their Lagos Zonal offices. It is expected to be a significant event that emphasizes the urgency and importance of addressing corruption in Nigeria and ensuring that justice is served in these unresolved corruption cases.