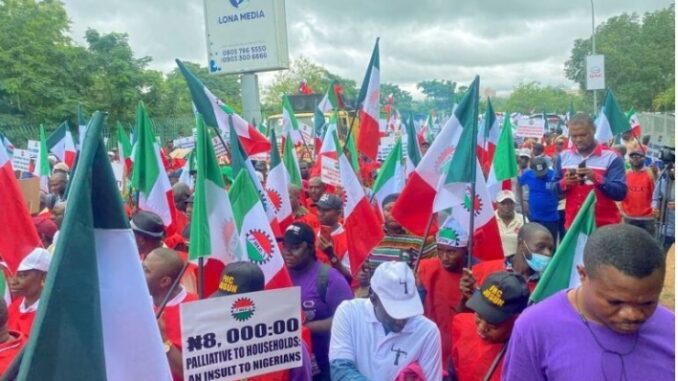 By Tambaya Julius
In a bid to forestall a looming nationwide strike, the Federal Government of Nigeria has extended an invitation to the Nigerian Labour Congress (NLC) for another round of talks.
The NLC's planned indefinite strike has prompted this call for negotiations, emphasizing the government's commitment to maintaining industrial harmony.
Minister of Labour and Employment, Mr. Simon Lalong, took the initiative to invite the NLC leadership to discuss pressing issues on the table.
This decision comes after a previous meeting, scheduled for September 4th, with both the NLC and the Trade Union Congress (TUC), saw only the latter in attendance.
Mr. Lalong, unwavering in his commitment to resolving the ongoing dispute, directed the Department of Trade Union Services and Industrial Relations to arrange the upcoming meeting with the NLC.
Stressing the importance of dialogue, he underscored that these discussions are vital to prevent further disruptions to the nation's economy.
"The administration of President Bola Tinubu will always engage organized labor and respond to its concerns after due consultation and negotiations," stated Minister Lalong.
This commitment aligns with the government's vision for industrial harmony, a key component of the Renewed Hope Agenda.
The NLC National Executive Council had previously issued a communiqué on September 1st, warning of an impending indefinite strike within 21 days.
Their demands include a substantial increase in the minimum wage for workers, raising it to N200,000.
Meeting the NLC's Demands:
The NLC's demand for an increased minimum wage to N200,000 reflects their dedication to improving the welfare of Nigerian workers.
This aspiration aligns with broader efforts to enhance living standards across the nation.
The looming strike raises concerns about its potential impact on the economy.
Proactive negotiations and resolutions are essential to minimize disruptions, ensuring continued economic stability and growth.
President Bola Tinubu's administration has consistently demonstrated a commitment to addressing labor-related concerns through dialogue and negotiation.
This approach is vital in fostering a conducive environment for both workers and employers.
As the government and NLC prepare to sit down for discussions, the nation watches with anticipation.
The outcome of these talks will undoubtedly shape the future of labor relations in Nigeria and determine whether industrial harmony prevails.