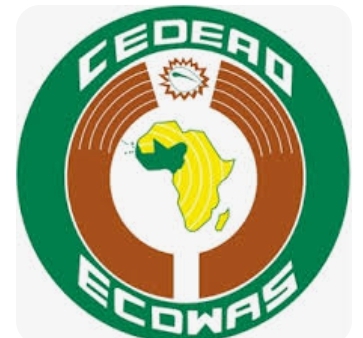 As the sanction imposed against Niger republic by Economic of West African States ( ECOWAS ) caused untold hardship to common man in the country, the Nigerian boader communities side have equally lamented how the sanction paralyzed their social and commercial activities, also posed increase of criminal and security challenges in the area MUH"D ZANGINA KURA visited the area and takes look in to the situation around.
The situation around the boader communities appeared to be very sympathetic as no one was speared from the growing fear of the adversary effects of the boarder closure and sanction imposed on Niger following the Military Coup in the country.
Women children, youth and men have already started feeling the consequences of the sanction as hundreds t of them lost their Jobs and source of livelihoods.
The Niger Military Juntas have deployed heavy security around their boader side in anticipation of any ground attack from ECOWAS and also to prevent any one from crossing into their country,, while Nigerian securities equally closed the main boader entrance and patrols the pedasteral routes day and night to ensure no goods or person pass through.
Most of the boader communities around Maigatari local government of Jigawa state declared the sanction imposed on Niger as a sanction imposed on all of them , described Niger peoples as their blood brothers, business friends and good.neighbours .
The threat by ECOWAS to use military power to restore constitutional government in the country had also been condemned by the Nigerian boader communities described it as illogical, and unnecessary.
" if ECOWAS used military force against the Juntas, it would be a single action with too many unending consequences and we l would be the first casualties" said boader communities.
The people of the area are also very concern for the situation to prolong, which may resulted in to harbouring criminal and terrorism activities around,
they re afraid for their young men who lost their business as a result of the sanction to join such groups, while the influx of weapons could not be controlled like the case of Libiya , Duniya and Afghanistan.
The imaginary boader between Nigeria and Niger is porous ,, the communities share everything in common, including farm lands market, inter marriage, culture, tribe, religion to the extent some communities in Nigeria have their graveyard in Niger side and vice-versa
According to the chairman of Maigatari market which is one of the biggest livestock and grains market in Jigawa state and boader town Alhaji Muhammad Ibrahim narrated that, the commercial activities have been paralyzed in their market since the beginning of the crisis.
"We are not happy with the Military coup in Niger republic and we are also not happy with the sanction imposed on the country, because we business men and other ordinary citizens of both countries are the major victims".
"We are calling on both side ECOWAS and Military Juntas to consider the life and wellbeing of common man above any personal interest or power mongering"
" We in Northern Nigeria and people of Niger belong to one family , many of our children are in Niger and many of their children are in Nigeria, so we are calling for the parties involved in the crisis to exhibit maturity exercise restrain to find a better solution to this disagreement " A
The chairman faulted the threat of using force, noted that military force have never resolved political crisis any where in the world, therefore he called on both side to use dai'ogue for peace and stability in the region.
The secretary association of cattle sellers Maigatari Market Alhaji Muhammad Duwa sa'id, the removal of fuel subsidy has affected their business and now with this crisis and subsequent sanction imposed on Niger republic everything has been crippled in their market and the area.
"Today we are no longer what we were in the past, the sanction has disconnected us with our main business partners, Niger peoples brought livestock to our market and in retune they buy foodstuffs and other essential commodities from us, but the sanction has completely cutoff the transaction, we are all in critical situation".
"Any thing affected Niger it affects Nigeria, they are suffering from sanction as it bitting more harder on us , we are calling on Nigerian president to put the interest of Nigeria first than that of ECOWAS , he should not allowed the use of military power, because Nigeria will suffer the consequences more than any other west African Country"
"What Niger Military done is wrong, and I am sure they have no peace of minds now, so let not repeat the same mistakes by using military force to crash them, this will not sole the problems" Duwa stated.
Sale Ado is a commercial car driver who spent over 20 year transporting people and goods between Nigeria and Niger republic said, the political crisis has thrown them in to economic and social uncertainty.
He explained that, the border closure between Nigeria and Niger made transport and business activities standstill and also made life hard to them and their families.
" We boader communities wish to tell President Bola Tinibu that, Niger people are our bothers and sister , we will never support any action capable of destabilizing their country because what ever affect Niger it will directly affect us".
Also in His testimony a commercial truck driver Ali Dan"uku Sa'id, he and 4 of his boys depend on the truck as their main source of livelihoods, with sanction imposed on Niger republic all of them are now redundant , the roads they are flaying for over 15 years is now closed.
" Only Kano and Kaduna state I ever visited in Nigeria, but there is no state in Niger republic that I have not been there to carry or deliver goods, we boader communities are more inclined with Niger than Nigeria in terms of commercial relationship."
" Imposing sanction or taking military action that my destabilize Niger republic is like imposing sanction on all of us, or endangering our social and economic life, I believed there is no any sensible leader that may wish to jeoperdise the life of his people, such as sending Nigerian troops to fight Niger".
Narrating their odel under the boader closure , some elderly women of Jobe village, a boader community: Amina Ali, Fatima Musa and Raliyat Musa Sa'id, they are now compelled to go to bush to scout for food, the sanction imposed on the Niger republic has paralyzed commercial activities in the area and rendered their children jobless.
" This crisis and sanction has hit us and our children sever'y, it is after 12 noon now, non of us take breakfast, because we don't have food to eat, so we are calling for an immediate relax of the boader closure and resolving the disagreement before the situation get to worst" The women begged..
The vice chairman Association of Heavy Duty Trucks working between Nigeria and Niger in Maigatari local government said, the situation around boader towns is very unfortunate to their members in Nigeria and Niger republic.
"Our job is in jeopardy, I personally have 15 trucks under me, but all of them are off the roads, the roads we are flaying is closed, we lost our jobs, we don't know what to do,
"Our transportation activities is more of cross boader, now the boader are closed, we have no where to go, our livelihoods is stagnated, this situation must not be continue" he declared
Malam shehu Isa of Adare town in Niger republic was trapped in between the crisis. He revealed that, he visited his brothers in Ladan village of Maigatari local government and now he wanted to go back to his family in Niger but all roads and routes are closed described the situation as worst than that of COVID-19 lockdown.
For Ibrahim Sani of Gangara area, Maigatari local government said, his farm lands and many of his village kinsmen are inside Niger republic and now they can not go there which means if the situation not resoled they will loos their main source of livelyhoods.
The adversary effects of the sanction on Nigerian boader communities is very visible, in every community you visit around the area you will find people in their different age group sitting under the trees or other shades discussing the sanction and the collapsed of the business activities in their area.
Every body was so concern about the Niger crisis including school children, discussion at Maishayi ( Tea Junction) and Mainama table ( Suya spot) is overwhelmed by the subject matter.
The common opinion and stands of the boader communities on the crisis are:, All of them denounced the use of force to crash the military Juntas, they kicked against the boader closure and the sanction imposed on Niger, maintained that these actions have more damaging consequences on command man than the Juntas.
However they all condemned the military coup in Niger republic described it as a set back to a fragile economy and security situation in a land-locked country, , the unfortunate development would not urger well to the future of the country , it's neighbours and west African states at large.
They all believed that, a sincere political engagement with the Military Juntas and, a wider consultation are the best option to provide sustainable solution to the the political impasse in a Uranium rich country.