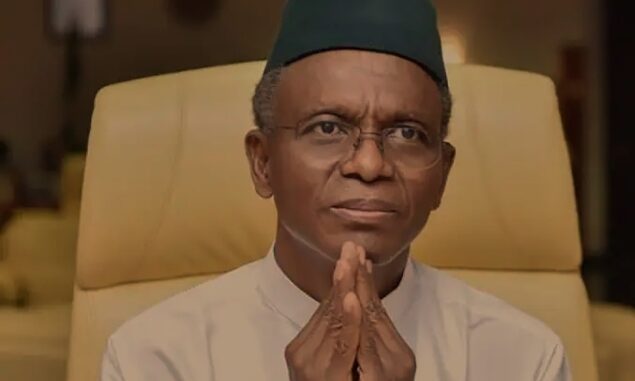 Governor Nasir El-Rufai of Kaduna State has approved the recall and reinstatement of 1,288 primary school teachers who were sacked about 10 months ago.
It would be recalled that over 2,000 teachers were sacked by the Kaduna State government in June 2022 for failing a competency test.
However, the spokesperson of the Kaduna State Universal Basic Education Board (KADSUBEB), Hauwa Mohammed, announced the recall of some of the teachers in a statement on Wednesday.
Mohammed said after the action of the government, complaints were received from some of the affected persons, and after a careful review, a fresh action was taken.
She explained that 1,266 teachers were affected by the competency test, while 22 others were removed from the government payroll for alleged unproven claims.
She said some of the dismissed teachers complained to the state government that they wrote the competency test and were still sacked, while those who claimed to be sick during the time of the test provided proof.
The KADSUBEB spokesperson further said some teachers claimed to have been kidnapped at the time of the test, adding that others among them were suspended due to verification of their certificates.
"Having examined and verified their complaints, the state government approved the reinstatement of 392 teachers, who wrote and passed the test, and 515 central administration staff that were officially exempted from the test," Mohammed was quoted as saying.
"Others are 298 teachers, who were verified to be sick at the time of the test, as well as 61 teachers that were kidnapped or involved in accidents verified by their respective education secretaries.
"Also, 22 teachers, who were "permanently removed from the payroll for unsubstantiated claims were equally reinstated, amounting to a total of 1,288 reinstated workers".