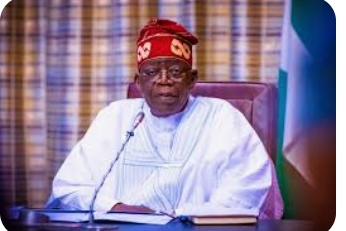 In the quest to resolve the political turmoil in Niger, President Bola Tinubu, also serving as the Chairman of ECOWAS, proposes a nine-month transition plan reminiscent of Nigeria's path to civilian rule in the late 1990s.
This innovative approach seeks to restore democracy and peace to our neighbouring nation.
In 1999, Nigeria successfully transitioned from military rule to democracy within a nine-month framework initiated by former military head of state, General Abdulsalami Abubakar.
Abubakar's leadership played a pivotal role in this transformation.
President Tinubu believes that Niger can follow this successful blueprint if its military authorities are genuinely committed to democracy and stability.
During a meeting with the Nigeria Supreme Council of Islamic Affairs, he expressed his conviction in the plan.
Acknowledging the need for regional cooperation, President Tinubu emphasized the importance of maintaining peace in Niger.
He stressed the consequences of inaction, drawing parallels to conflicts in Ukraine and Sudan.
The message is clear: diplomatic solutions are the key.
Tinubu urges Niger's military junta to follow General Abdulsalami Abubakar's example and make positive adjustments promptly.
The goal is to dial back sanctions and alleviate the suffering of Niger's citizens.
Algeria, Niger's influential northern neighbour, has already engaged with West African leaders, proposing a six-month transition plan.
The Economic Community of West African States (ECOWAS) has imposed sanctions on Niger and is insistent on restoring President Mohamed Bazoum to power immediately.
However, Niger's new military leaders have expressed a preference for a maximum three-year transition period to restore constitutional order.
This has led to increased tensions, with France's envoy being expelled from the country.
Niger's interior ministry has also announced temporary restrictions on UN agencies, NGOs, and international organizations in military "operation zones" due to the ongoing security situation.
The coup in Niger has raised concerns across West Africa, especially in countries like Mali, Guinea, and Burkina Faso, which have experienced military takeovers since 2020.
The recent military rebellion in Gabon further underscores the regional challenges.
This comprehensive nine-month transition plan, inspired by Nigeria's own successful journey to democracy, offers hope for a peaceful and stable future in Niger.
It is a testament to the commitment of regional leaders to restore democratic governance and ensure the well-being of Niger's citizens.