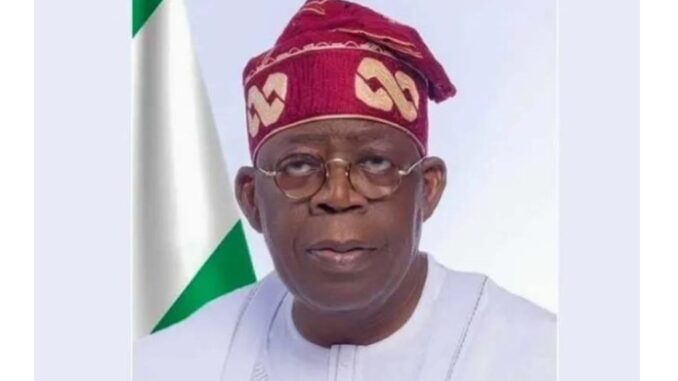 By Tambaya Julius
In a move that has sparked concerns over media freedom and citizens' right to access information, President Bola Tinubu has been given a 48-hour ultimatum by Socio-Economic Rights and Accountability Project (SERAP) to immediately reverse the ban on 25 journalists and media houses from covering activities at the Presidential Villa.
SERAP has urged President Tinubu to ensure that journalists can freely perform their duties, emphasizing the vital role they play in holding those in power accountable.
Reports indicate that the Federal Government recently revoked the accreditations of 25 journalists, effectively barring them from covering activities at the Presidential Villa in Abuja.
Among those affected are journalists from prominent media outlets such as Vanguard, Galaxy TV, Ben TV, MITV, ITV Abuja, PromptNews, ONTV, and Liberty.
In a letter dated 26 August 2023, and signed by SERAP's deputy director, Kolawole Oluwadare, the organization expressed its concerns, stating, "Barring these journalists and media houses from covering the presidential villa is to prevent them from carrying out their legitimate constitutional responsibility."
SERAP has emphasized the fundamental role of media freedom in Nigeria's democracy, asserting that journalists must be able to hold the government accountable.
They argue that citizens' access to information and participation in government processes would be greatly hindered if journalists and media houses are denied access to the seat of government.
The letter issued by SERAP highlights the legal obligations imposed on the government to ensure media freedom and human rights, as well as facilitating public access to the presidential villa as a public trust.
It underlines that these freedoms are essential for maintaining an open and accountable government and that they outweigh any purported "security concerns and overcrowding of the press gallery area."
Allowing the media to cover the presidential villa, SERAP argues, would improve the reliability of information available to the public and serve the public interest.
They further emphasize that media freedom, access to information, and citizens' right to participate are crucial elements of a democratic society and that they should be upheld without compromise.
In closing, SERAP's letter calls on President Tinubu to take meaningful and effective steps to ensure respect for media freedom, access to information, and citizens' right to participate in their government.
The organization has given a 48-hour deadline for a response, indicating that legal actions may be pursued if their request is not met.