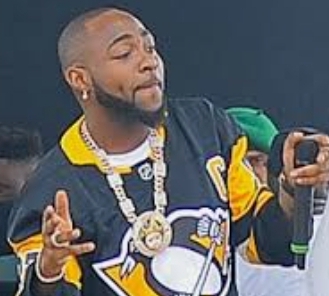 By Tambaya Julius
In a candid revelation, David Adeleke, the celebrated Nigerian music icon better known as Davido, has disclosed his contemplation of stepping away from the music scene before his career loses its vibrancy.
This revelation comes from an exclusive interview recently shared on various social media platforms.
In the interview, the maestro behind hits like 'Unavailable' and numerous chart-toppers expressed a sentiment that resonates with many artists: the fear of losing the electrifying fervor that accompanies live performances.
Davido openly admitted that this apprehension is a significant factor driving his contemplation of retirement.
"The only thing I'm really scared of," Davido confided, "is that moment when people cry and go crazy when I get on stage.
But it's going to get to a point where it's going to start slowing down in my career; everybody goes through it."
With a dash of his signature wit, Davido playfully added, "I never want to get there.
I always make a joke when talking with my friends; I'm going to retire before I turn sour."
Davido's candidness offers fans a glimpse into the inner workings of an artist's mind, where the love for music and the desire to keep delivering outstanding performances intersect with the inevitable passage of time.
It prompts reflection on the natural progression of careers and the desire to exit the stage at one's zenith.
While this revelation may come as a surprise to many fans, it's a reminder that even the most illustrious careers have their seasons, and artists like Davido are acutely aware of the need to evolve creatively and perhaps embrace new chapters when the time is right.
As the music world awaits Davido's future moves, his determination to retire gracefully, preserving the magical moments he's created on stage, remains a testament to his dedication to his craft and his fans.