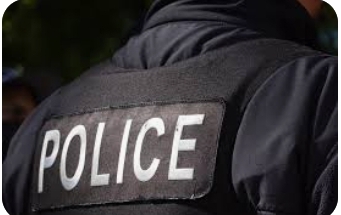 By Tambaya Julius
In a distressing incident near Faulks Road in Aba, the convoy of Abia State Commissioner for Trade and Investment, Dr. Chimezie Isaac Ukaegbu, fell under a violent attack.
The assailants, described as hoodlums, ambushed the convoy during the Commissioner's familiarization tour to markets in the Aba metropolis.
This heinous attack led to the tragic loss of two brave policemen's lives and set ablaze a vehicle belonging to the Ministry for Trade, Commerce, and Investment.
The Abia State Police Command, led by the Commissioner of Police, is resolute in their pursuit of justice and appeals to the public for any valuable information that could aid their discreet investigation.
The unfortunate incident took place around 4 PM on Tuesday, 25/07/2023, at SAMEC near Faulks Road in Aba.
The convoy, en route to Ekeoha shopping plaza, was brutally attacked by a group of hoodlums who opened fire without mercy.
The attack resulted in the loss of two valuable lives a police constable who was part of the security convoy and a police inspector who was coincidentally on a separate assignment with a police Hilux.
The incident also saw a vehicle belonging to the Ministry for Trade, Commerce, and Investment engulfed in flames, adding to the severity of the situation.
The Abia State Police Command, through its Commissioner of Police, expressed its condemnation of this cowardly act of violence.
Vowing to leave no stone unturned, the police command is committed to conducting discreet investigations to ensure justice is served.
The loss of these brave policemen will not go unanswered, and the culprits behind this malicious act will be brought to justice.
In the pursuit of justice, the police command urges the public to come forward with any information they may have, no matter how insignificant it may seem.
Cooperation from the community is crucial to aiding law enforcement agencies in identifying and apprehending the perpetrators responsible for this senseless act of violence.
By standing together as a united community, we can triumph over evil and uphold justice for those who lost their lives serving the community.
In conclusion, it is evident that the Abia State Police Command remains steadfast in their commitment to bringing the perpetrators of this tragic attack to justice.
The resilience of the community, combined with the unwavering dedication of law enforcement, will prevail against such senseless acts of violence.
Let us unite in solidarity and support the authorities in their quest for justice.
The Abia State Police Command is determined to unravel the mysteries surrounding the incident and ensure that justice is served on those responsible.