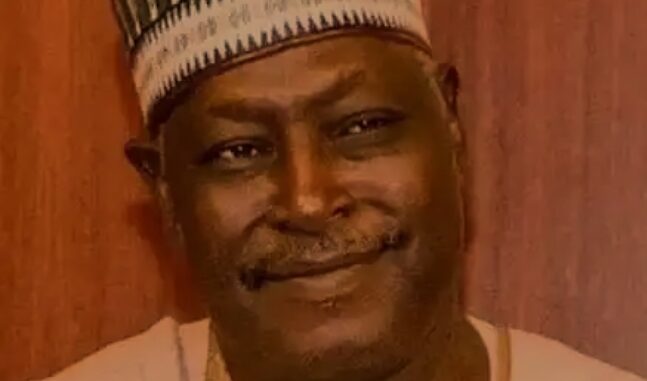 By Tambaya Julius
In a recent turn of events, the Human and Environmental Development Agency (HEDA) finds itself entangled in a controversy with the former Secretary to the government of the Federation, Engr Babachir David Lawan.
The dispute centers around a false financial impropriety story published by HEDA, accusing Lawan of an alleged $8 million fraud under investigation as of July 19.
Additionally, HEDA further compounded the situation by releasing a defamatory report of an astonishing $825 million fraud involving Dasukigate, Halliburton, and other entities.
The accusations raised by HEDA against Lawan have triggered significant uproar, prompting demands for a revisit of his case by the Economy and Financial Crime Commission (EFCC) and the Independent Corrupt Practices and Other Related Offenses Commission (ICPC).
Lawan, a renowned engineer and seasoned politician, vehemently denies the allegations and has sought legal recourse to address the issue.
Lawan's counsel, Napoleon O. Idenala, Esq, is resolute in denouncing the damaging publication by Whistler and opera mini.
The false report has subjected Lawan to scorn, ridicule, and embarrassment from the public, friends, family, and associates, who have expressed shock and concern over the alleged misconduct attributed to him by HEDA.
In response to the ordeal, Lawan's legal representative demands that HEDA issue a public apology within seven days, retracting their publication.
The apology is also required to be published in two national dailies in Nigeria as a form of redress for the damage caused to Lawan's reputation and integrity.
Failure to comply with these demands may result in legal action, with the potential for defamation claims and its attendant consequences.
As the controversy unfolds, the allegations have left a lasting impact on Lawan's image, both within Nigeria and on the international stage.
The accusations against him, made without providing an opportunity for him to respond, have tarnished his standing as an honorable and reputable figure.
The unfolding legal battle is poised to reveal the truth behind the allegations and potentially clear Lawan's name of any wrongdoing.
The incident involving HEDA and Lawan brings to light the importance of responsible journalism and adherence to ethical reporting standards.
The dissemination of unverified information can have severe repercussions on individuals and can damage their personal and professional lives irreparably.
As the controversy surrounding the alleged $825B fraud ensues, it is crucial for all parties involved to exercise caution and uphold the principles of fairness and transparency.
The outcome of this situation will have far-reaching consequences, impacting not just the reputation of those involved but also the broader public perception of journalistic integrity.
With the demand for an apology and the specter of legal action looming, all eyes are on HEDA's response to avert the escalation of the dispute.ChatGPT