By Ibe Wada
We all know that friendships are an integral part of our lives, providing us with companionship, support, and shared experiences. Yet, it's essential to recognize that expectations in friendships can sometimes become a hindrance to personal growth and genuine connections. In my own journey, I discovered that ever since I removed expectations from friendships, I became a better version of myself.
The Weight of Expectations
We often enter into friendships with certain expectations, consciously or unconsciously. We expect our friends to always be available, to understand our thoughts and feelings, and to fulfill our emotional needs. While it's natural to have some expectations in relationships, they can sometimes be unrealistic and detrimental.
When we expect our friends to fit into a specific mold, we limit their individuality and our own capacity for personal growth. We may become disappointed when our friends don't meet these expectations, leading to conflicts and strained relationships. Expectations can turn genuine friendships into a transactional exchange rather than a source of emotional support and joy.
The joy that Comes with Letting Go
My journey towards becoming a better version of myself began when I consciously decided to let go of these expectations. Instead of expecting my friends to always be available, I learned to appreciate the quality of the time we spent together. Rather than assuming they could read my mind, I started to communicate my thoughts and feelings openly.
By releasing these expectations, I found a newfound sense of freedom in my friendships. I could embrace my friends as unique individuals, appreciating their quirks and differences. I realized that they, too, were on their individual journeys of growth, and I could support them in their endeavors.
Genuine Connections and Personal Growth
Removing expectations from my friendships allowed me to build deeper, more authentic connections. I discovered that when we relate to each other without rigid expectations, our interactions become more meaningful and fulfilling. Our friendships became spaces where we could be our true selves without judgment.
Additionally, this change transformed my perspective on personal growth. Rather than relying solely on my friends for emotional support, I began to take more responsibility for my own happiness and well-being. I turned inward, seeking self-improvement, and focused on becoming the best version of myself, not only for my friends but for me.
Embracing Imperfection
Friendships, like any relationship, are imperfect. People make mistakes, have their own struggles, and may not always be available when we need them. However, by letting go of expectations, I learned to embrace this imperfection.
I found that acknowledging and accepting the flaws and imperfections in my friends and myself made our connections more resilient. We could navigate challenges together, learn from our mistakes, and grow stronger as a result.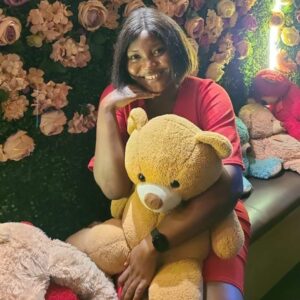 In my journey of personal growth, I've discovered that letting go of expectations in friendships has been a transformative experience. By releasing the weight of unrealistic demands, I've become a better version of myself, fostering more genuine connections, and finding greater contentment in my relationships.
If you, too, are seeking personal growth and improved friendships, consider the power of letting go. Embrace the beauty of authentic connections, and you may find that, like me, you become a better version of yourself in the process.