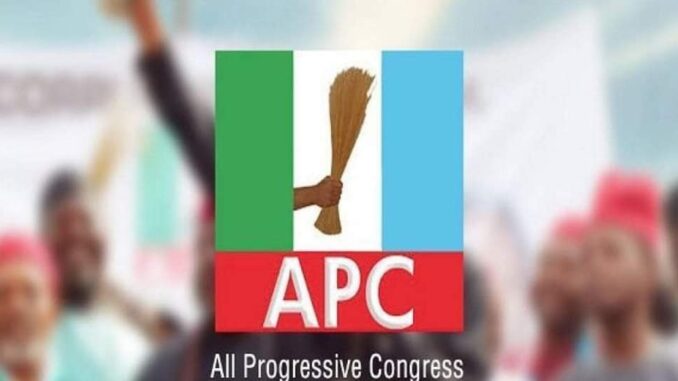 A chieftain of the All Progressives Congress (APC), Eze Chukwuemeka Eze, has called on President Bola Ahmed Tinubu, to allow the Department of State Services (DSS) to submitted it's report on the non-clearance of former Rivers State Governor, Nyesom Ezenwo Wike, as a ministerial nominee to the Nigerian Senate.
Wike Will Perform Well as Minister -APC Chieftain
He said the call became necessary to avoid imposing a fellow indicted by the European Union Observatory report, as a Minister at this crucial period Nigeria he is struggling to reclaim credibility within the international community.
Eze, in a statement made available to newsmen in Port Harcourt yesterday, challenged Wike to reject his ministerial nomination by Tinubu if there was anything remaining of his integrity.
He recalled that the former governor had at several fora described the APC as a very dangerous political party suffering from stage four cancer which he said was without cure and as a result he prefers to remain in the Peoples Democratic Party (PDP), which according to him is suffering from ordinary malaria which is curable.
The APC chieftain said it smacks of gross unreasonableness with a tincture of impaired pattern of thought resulting from personality disorder, for Wike to be so unreliable to the extent that he would say one thing and do exactly the opposite.
Eze said: "Wike had also in another fora boasted that he doesn't have any interest in becoming a Minister. 'I'm not interested in being minister after my tenure as governor' he stated. The former Governor said this during the inauguration of the newly constructed lounge at the Port Harcourt International Airport, Omagwa.
"Again, in a recently held event in Port Harcourt, Wike was heard saying "Only one person can be a minister from a state, I will not be a minister. I will not. I am not a liability, Rivers State is an asset." Eze said the above statement was made by Wike at a time he was busy bribing high profile politicians in the Tinubu circle to be considered for an appointment.
"Indeed, the former Governor must have killed shame. If not, how would he turn around to spend so much from the lots he stole from Rivers State on lobbying and scheming to be considered for Ministerial appointment under a cancerous party; this whole drama has again justified the assertions that Wike is a man lacking in integrity and moral decency."