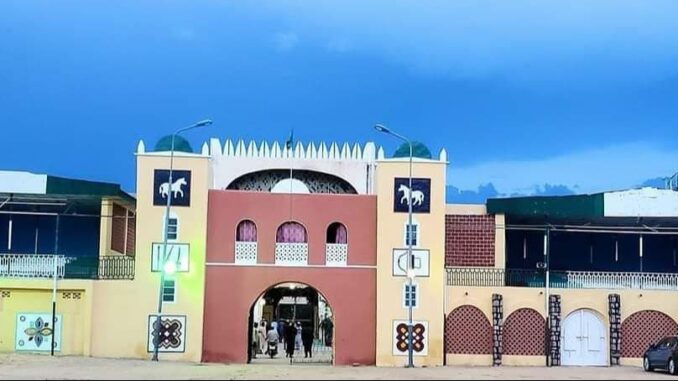 Hadejia Emirate of Jigawa state has stripped the traditional title of one of it's chief Alhaji Abubakar Hussaini Abubakar (Danlawan Hadejia) on alleged involvement in elicit drugs and psychotropic substance trafficking.
This was contained in a press statement issued by the Hadejia emirate, signed by its secretary Alhaji Baffa'e Usman and made available to newsmen through emirate public relations officer Muhammad Garba Ta'laki.
According to the statement, the emirate took the decision of relieving Abubakar of his title and member of the emirate council after receiving a l'etter of complained from the National Drugs Law enforcement Agency (NDLEA) against the chief.
The statement added that, the emirate has invited the accused person to depend himself before the committee but he refused to honour the invitation.
" The Hadejia emirate is an institution of leadership that has been a costodian of Tradition, Norms, Cultural Values, religious and more discipline, therefore it will not tolerate any immoral acts from its chiefs or any other person under the emirate"
"From today Bubakar Hussaini Abubakar has been relieved from his title of Danlan Hadejia, to enable security and law enforcement Agency to do their work on him without any hinderance "
The emirate than reiterated it's determination to continue working hands in hands with security and other law enforcement Agency to tackle the menace of drug abuse, human trafficking,insecurity and other social vices in the emirate and beyond" the statement declared.