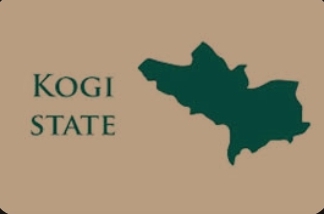 By Tambaya Julius
In the heart of Anyigba, within the Dekina local government area of Kogi state, a tale of political tensions unfolded as APC Thugs targeted the recently inaugurated SDP office, aiming to set it ablaze under the cover of night.
In the early hours of a Sunday morning, witnesses observed hoodlums taking to the streets, igniting not only the newly established SDP office but also wreaking havoc upon adjacent houses and vehicles belonging to neighboring establishments.
The entrance to the SDP office bore the remnants of burnt tires, emblematic of the fiery intentions that had been thwarted.
Prince Ishak Okolo, the esteemed chairman of Dekina local government, had cast a shadow of threat upon Alhaji Salami Abdullahi, the owner of ASTA Nigeria Ltd, for his generous provision of an office complex to SDP.
This act of benevolence led to a confrontation between opposing political forces.
In anticipation of the official unveiling of the SDP office, the police authorities of Anyigba extended an invitation to Alhaji Salami Abdullahi.
He, in turn, explained his rationale for gifting the office space, emphasizing that his role as a town elder compelled him to contribute to the community's growth.
He drew parallels to his prior support of the APC during the preceding general elections.
Amidst this backdrop, the property owner cautioned the police authorities, indicating that they, along with the state's APC leaders, would be held accountable for any harm that befell his property.
He staunchly asserted his ownership rights and his prerogative to allocate his property as he saw fit.
In a fervent plea directed at the security agencies, he beseeched them to safeguard not only his hard-earned assets but also his family from the threats emanating from the Kogi state government and its followers.
The unsettling prospect of arson loomed, prompting his urgent call for protection.
The fervor surrounding the opening ceremony of the SDP office cast a shadow over Anyigba and Egume town, bringing about a comprehensive lockdown of both ancient settlements.
The event served as a testament to the escalating political landscape, underscoring the delicate balance between civic duty and individual interests.