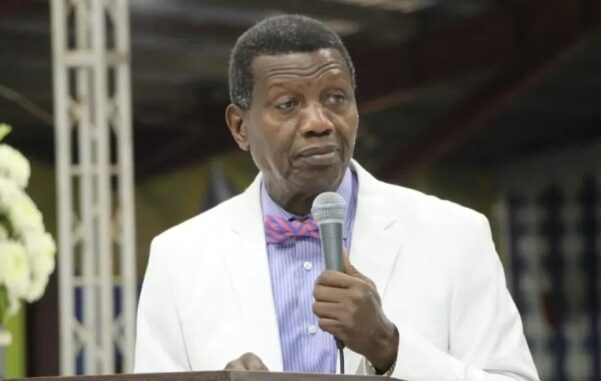 Pastor Enoch Adeboye, the revered leader of the Redeemed Christian Church of God, has called upon the faithful, particularly those within his congregation, to join in prayers against the escalation of conflicts both within and beyond Nigeria's borders.
As he addressed the attendees of the 71st Annual Convention Holy Ghost Service, Pastor Adeboye emphasized the urgency of seeking divine intervention to counter the multitude of challenges the country is already grappling with.
Termed as the "Beyond Expectations" event, the convention unfolded at Redemption City in Mowe, Ogun State, located on the Lagos-Ibadan Expressway.
During his discourse, Pastor Adeboye highlighted the ongoing struggles against heinous crimes such as kidnappings, terrorism, and senseless killings.
He stressed, "Our nation is already engaged in various battles, and we must strive to conquer the ones we currently face.
We must not invite further conflicts, whether they arise from internal strife or external forces."
The clergyman passionately called upon those who advocate for peace in every corner of Nigeria to rise and pray, beseeching the Almighty for mercy.
He urged, "In unison, let us pray, saying: 'Dear Father, have mercy upon Nigeria, for the sake of us, your children.' Let the hope of answered prayers keep us steadfast, for a brighter tomorrow awaits.
Let us not be swayed from our focus, as Nigeria remains in great need of our collective prayers."
In words of encouragement, Pastor Adeboye shared that the upcoming Holy Ghost Service, slated for the following month, would be dedicated to those fervently seeking the gift of parenthood.
He declared with conviction, "I believe that a profusion of twins, triplets, and countless blessings will grace our congregation.
Our God's bounty knows no limits, and when He blesses, He does so lavishly.
When His hand touches you, transformation from shame to glory is inevitable."
The News Agency of Nigeria reported that this service garnered participation from worshippers spanning the globe, as they connected online.
Commencing on August 7, the event is set to culminate on August 13.
As the convention progresses, the joyous news of 66 newborns delivered within its context serves as a testament to the spiritual significance of the gathering.
Pastor Adeboye's exhortation serves as a reminder that collective prayers have the potential to bring about positive change, steering Nigeria away from the precipice of further conflicts.
As the convention unfolds and the faithful continue to seek divine intervention, the nation's hopes remain pinned on the promise of transformation and blessings yet to come.