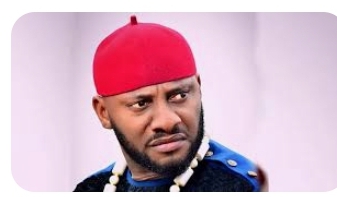 Yul Edochie, the renowned Nollywood actor, recently made a joyous announcement about the extension of his contract with the prestigious beer brand, "Life Beer."
Despite facing a storm of marital scandal, Yul remains resolute in his commitment to the brand, ready to embark on the third year of their fruitful collaboration.
Sharing his heartfelt message with his followers on Instagram, Yul Edochie humbly attributed his success and achievements to the grace of God.
He expressed immense gratitude to the entire Life Beer team and the Nigerian Breweries team, along with the key individuals who played a vital role in this flourishing partnership.
Additionally, Yul took the opportunity to express his deep appreciation to his vast fan base, both locally and internationally, for their unwavering love and support throughout his journey.
Even in the midst of personal challenges, Yul Edochie remains a staunch advocate of the values associated with the Life Beer brand.
These values encompass perseverance, resilience, hard work, consistency, and unyielding determination.
Emphasizing that giving up is never an option, the actor encourages his admirers to draw inspiration from these values and strive for progress and success in their own lives.
As Yul's partnership with Life Beer enters a new chapter, his unwavering spirit and commitment serve as a beacon of inspiration for others.
The journey may have its trials, but the key lies in holding on to the core values that drive personal and professional growth.