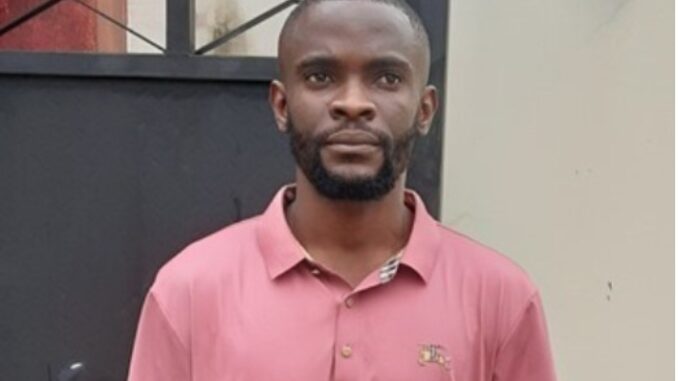 In a significant legal development, Ukoh Michael Odeh, known as a "Yahoo Boy," has been handed a prison sentence for depositing N6 million in illicit gains into his First City Monument Bank (FCMB) account in Abuja.
This case, heard by Justice O.A. Egwuatu of the Federal High Court, Maitama, Abuja, sheds light on the consequences of financial misconduct and fraudulent activities.
The court proceedings revealed that Odeh had deposited N6 million into his FCMB account, bearing the number 4668442010. However, he was unable to provide a satisfactory explanation for the origin of these funds, raising suspicions of unlawful activities.
The Economic and Financial Crimes Commission (EFCC), Makurdi Zonal Command, took action after receiving an intelligence report highlighting suspicious activities involving individuals suspected of being involved in internet fraud in Makurdi.
This prompted Odeh's arrest during a sting operation.
The charge against Ukoh Michael Odeh read as follows: "That you, Ukoh Michael Odeh, between 2022 and 2023 in Makurdi, Benue State within the jurisdiction of this Honourable Court did fail to account for the source of N6,000,000 (Six Million Naira only) in your FCMB account No: 4668442010 when you reasonably ought to have known or suspected that the said unaccounted funds formed part of the proceeds of an unlawful activity to wit: Fraud and Money laundering and thereby committed an offence contrary to Section 20 (a) of the Money Laundering (Prevention and Prohibition) Act, 2022 and punishable under Section 20(b) of the same Act."
Ukoh Michael Odeh pleaded guilty to the charge when it was presented to him.
Following this admission of guilt, the prosecuting counsel, M. Yusuf, urged the court to proceed with the conviction.
Justice Egwuatu subsequently convicted Odeh and imposed a one-year prison sentence.
An alternative option of a N300,000.00 fine was also provided.
Additionally, the court ordered Odeh to forfeit N300,000.00 as restitution to the Federal Government of Nigeria through the EFCC.
In a further measure to deter criminal activities, the court ruled that Ukoh Michael Odeh should forfeit an Infinix 7 smartphone, identified as proceeds of criminal activity, to the Federal Government of Nigeria.
This legal outcome serves as a stark reminder of the consequences individuals face when involved in fraudulent financial activities.
It reinforces the commitment of law enforcement agencies to combat financial crimes and money laundering, sending a clear message that such actions will not go unpunished.