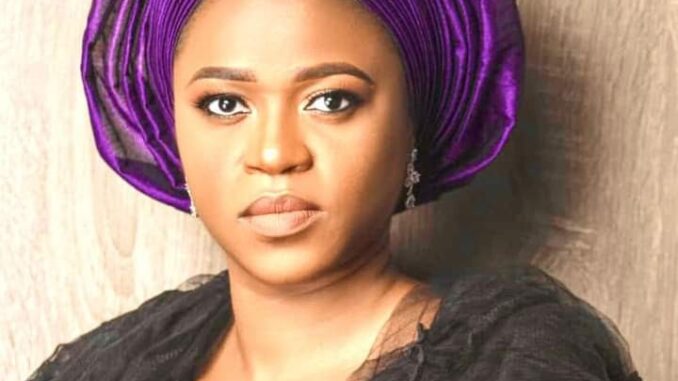 Founder of Igbo Amaka, a socio-political group, Dr Ngozi Ezeh has risen in solidarity with the Executive Director of Nigerian Export Import Bank (NEXIM), Hon Stella Okotete, adding that she is eminently qualified to serve as Minister of the Federal Republic.
In a statement on Sunday, she described the petition writers as envious individuals who are determined to pull a young woman down despite her obvious contributions to national development in her role as Executive Director of NEXIM Bank.
Describing the individuals as senseless fifth columnists, she noted that Okotete is an exceptional professional, business entrepreneur and public servant with an impressive track record.
According to her, Okotete
Is a renowned and active alumni of Benson Idahosa University where she had her bachelor's degree and is actively running Executive Masters in Business Administration and an Executive Masters in Public Administration, both from reputable institutions.
She added that the former Women Leader is an Alumni of Harvard Kennedy School of Government 2012, Alumni of Pan Atlantic University, INSEAD, Columbia University Business School and the University of Oxford Business School amongst others.
The statement reads in parts : "Her educational accomplishments speak volumes about her commitment to knowledge and excellence. The claims about her not graduating from university are nothing but laughable fiction.
"Throughout her career, Stella has played an instrumental role in fostering Nigeria's non-oil export growth as an Executive Director of Business Development at the Nigerian Export-Import Bank (NEXIM).
"Her strategic acumen and ability to drive revenue and secure new business opportunities have been nothing short of remarkable. She has relentlessly worked as a part of the Bank's executives as the Business development lead and delivered growth in the Bank's balance sheet from N67.73bn in April 2017 to N246.46bn as of May, 2023.
"On top of her impressive professional achievements, Stella is a passionate humanitarian who has spearheaded numerous initiatives to empower women, uplift communities, and advocate for positive change. Infact, People do not know that Stella has been solely supporting an orphanage for over 10years. Her dedication to public causes has garnered recognition and respect from all corners."
Ezeh advised those spreading these rumors, to look beyond the smoke and mirrors and acknowledge the facts, adding that her accomplishments speak for themselves, and despite the politicking and loyalty to her party, she is one person committed to making Nigeria a better place and her Patriotism to the Nigerian project is unwavering.
"So let's put these naysayers to rest and focus on supporting true young leaders who bring real progress to our great nation", she concluded.