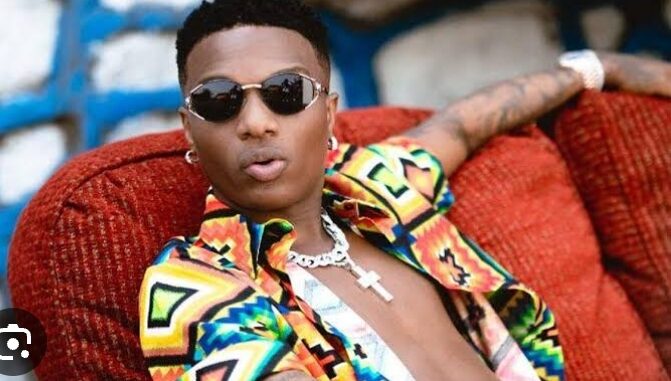 Wizkid, the talented Nigerian artist known as Ayodeji Balogun, recently faced an unexpected setback during his electrifying concert at London's Tottenham Stadium, UK.
As fans eagerly anticipated his performance on that Saturday night, the atmosphere was filled with excitement and energy.
Amidst the thrill and fervor, fate took an unfortunate turn as Wizkid playfully flung his jacket towards the enthusiastic audience.
Unfortunately, a precious and expensive ring slipped from his finger during the gesture, making its way towards the front row.
This unexpected turn of events left both Wizkid and his fans in disbelief.
After the concert, British-Nigerian podcaster Adesope Olajide, who had a history of successfully retrieving rings at other artists' concerts, expressed his deep disappointment at not being in the right place at the right time to catch the prized possession.
In an Instagram live session, he candidly shared his regret over missing the opportunity to pick up the valuable ring before it rolled away.
The lost ring holds significant value, estimated to be worth a staggering £100,000, which is approximately N85 million.
This unfortunate incident has left Wizkid's fans in shock and concern for the loss of the valuable piece.
Despite the mishap, Wizkid's concert was nothing short of spectacular.
His captivating performance mesmerized the ecstatic crowd, leaving them with cherished memories of an unforgettable night.
As we reflect on this incident, it serves as a reminder of the unpredictability of live events and how even the smallest actions can have significant consequences.
Wizkid's ring loss also highlights the importance of safeguarding valuable possessions during such moments of high excitement and adrenaline.
Wizkid's concert will be remembered not just for his remarkable talent and showmanship but also for the unexpected twist that saw a £100,000 ring disappear into the crowd.