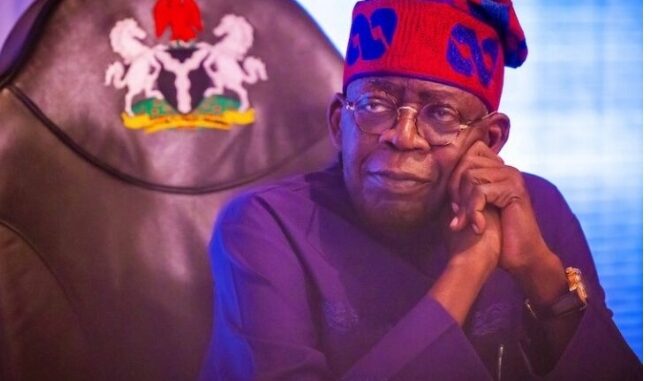 By Tambaya Julius
As the Super Falcons gear up to face Australia in their second group match at the FIFA Women's World Cup 2023 hosted in Australia and New Zealand, President Bola Tinubu has stepped forward to extend his best wishes to the team.
This comes after the Nigerian female football team's impressive opening match against Canada, the reigning Olympic Champion, which resulted in a 0-0 draw.
In a statement signed by Dele Alake, President Tinubu expressed immense pride in the team's performance and acknowledged the significance of their achievements in women's football in Africa.
He firmly believes that the upcoming match against Australia will be a thrilling encounter, culminating in victory for the Nigerian team.
The Super Falcons have long been recognized as a dominant force in women's football on the African continent.
Their remarkable achievements over the years have solidified their status as a team to be reckoned with.
President Tinubu commended the blend of new talents and seasoned veterans, which he believes will propel Nigeria's success to even greater heights in this prestigious tournament.
Despite the controversies surrounding the team's management, President Tinubu assured the players and coaching staff of the unwavering support of all Nigerians.
He encouraged the team to continue exemplifying the spirit of determination and excellence that characterizes the nation.
As the Super Falcons take to the pitch, they not only represent their country but also serve as worthy ambassadors of Nigeria.
With the World Cup journey well underway, the Super Falcons can count on the support of their President and the entire nation.
The match against Australia presents a significant opportunity for the team to showcase their skills and determination.
As the tournament progresses, eyes from around the world will be on Nigeria's female football team, cheering them on as they strive for success.
President Tinubu's well wishes are a testament to the importance of sportsmanship and the power of unity.
The Super Falcons' journey in the World Cup embodies the spirit of Nigeria and reflects the progress of women's football in the country.
As they continue their campaign in the tournament, they pave the way for future generations of female footballers to dream big and reach for the stars.
With their determination, skill, and perseverance, the Falcons aim to make Nigeria proud on the world stage.