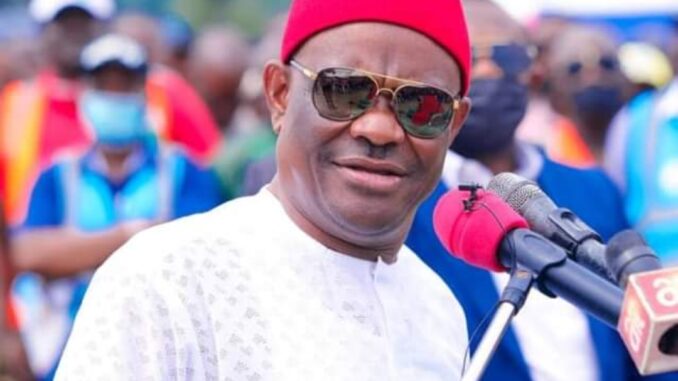 A former member of the House of Representatives, Hon. Ogbonna Nwuke, has declared that former Rivers State Governor, Nyesom Ezenwo Wike, remains a member of the Peoples Democratic Party (PDP) despite his nomination, screening and clearing as a minister under the All Progressives Congress (APC)-led federal government.
He said time has come when Nigerians need to encourage bipartisanship in the area of governance, where one does nor need to be a member of a given political party for his or her services to be required by the nation.
Nwuke, who was the spokesman of the defunct Rivers State PDP Campaign Council , spoke yesterday in a chat with LEADERSHIP in Port Harcourt.
The former federal lawmaker stated that whether Wike was invited to the recent PDP stakeholders meeting convened at the instance of the party's presidential candidate, Alhaji Atiku Abubakar, or not, cannot be used to measure if he still a PDP member or not.
He said: "I think that we are paying undue attention to events that are breaking within the PDP. I admit that quiet a lot of people either have a Wikemenia or have a Wikephobia. All of those are driving the news. A lot of issues have become public as a result of the personae that Wike is.
"Now, I don't think that we should dwell on speculations. We cannot say with any certainty that Wike was invited to a meeting or that Wike was not invited to a meeting. What I take home based on your line of questioning is that Wike is still a member of the PDP.
"Nothing has happened to eradicate that fact that he is valid an proper member of the PDP who has contributed to the growth of the PDP and whose contribution to the nation is being widely acknowledged.
"Therefore, I will not join in helping to fuel speculations. All of us are watching events from the sidelights and we will see how this events play out.
"Like I said, what is critical is that Wike is a member of the PDP. Whether he attends a meeting or not; whether he is supposedly invited to a meeting or not, nobody has taken away his membership of the PDP.
"I want to say something here. I think what is happening in this country will encourage bipartisanship in terms of governance and you don't need to be a member of a given political party for your services to be required by this nation.
"Nigeria belongs to all of us and getting Nigeria right is the responsibility of all of us and we should not draw political lines when it comes to the service of the nation."