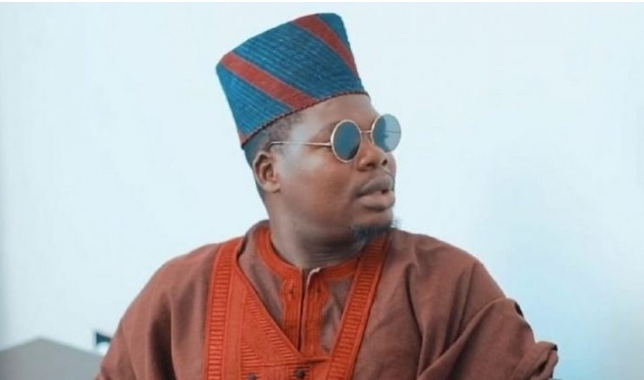 By Tambaya Julius
Mr Macaroni, the multi-talented Nollywood actor and activist says he remained unfazed by negative comments about his comedic content.
In an exclusive interview with The Cable, Adebowale Adedayo, popularly known as Mr. Macaroni, shares his unruffled stance when faced with claims that his content lacks humour.
Mr. Macaroni unveils a surprising truth about his comedic persona, asserting that he never identified himself solely as a comedian.
Unlike conventional comedians, Mr Macaroni said he remains composed when critics assert that his content fails to tickle their funny bones.
His theatrical background, grounded in his theatre arts education, showcases his versatile talent in serious drama.
Although comedy does find its way into his performances, Mr. Macaroni's true passion lies in the realm of intense acting.
A Dual Path – Blessings And Curses
While discussing his involvement in the #EndSARS protest, Mr. Macaroni reveals the intricacies of his experience. His active role in the movement, fueled by a desire for justice, brought forth a mix of blessings and curses.
Inevitably, there were detractors who disapproved of his participation, including government officials and supporters. Paradoxically, these same individuals acknowledged their affinity for his comedy, highlighting the complexity of the situation.
Amidst the detractors, Mr. Macaroni also received messages of support from those who appreciated his character and the causes he championed.
Mr. Macaroni's unwavering composure in the face of criticism stems from his authentic self-perception as a dramatic actor, not solely a comedian. This unique perspective grants him the ability to gracefully embrace negative comments about his comedic content.
Furthermore, his profound involvement in the #EndSARS protest showcases his unwavering dedication to justice and amplifying the voices of the Nigerian people.
Despite the blessings and curses that accompany such endeavors, Mr. Macaroni remains resolute in his pursuit of positive change.