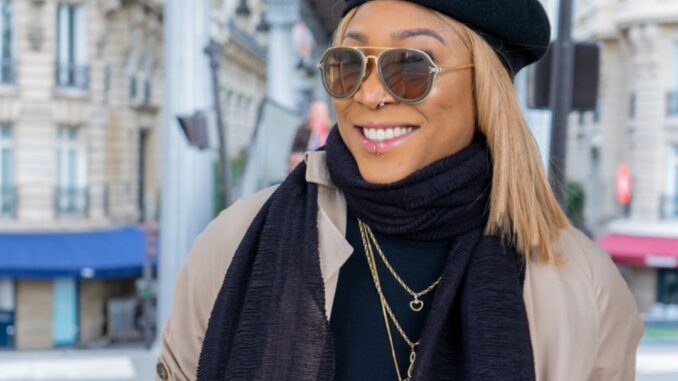 The founder Whiskey Mistress, Adenike Isi Adeeko has said it is set to boost the nation's economy through extraordinary night life experiences.
Speaking ahead of Whiskey Mistress' one year anniversary, Adeeko said the journey of year of exceptional , themed Embracing the Past and Illuminating the Future.
She stressed that night life activities has a lot of resources that have not been tapped for decades and the Whiskey Mistress has discovered it.
As we gather to commemorate a remarkable milestone—the one-year anniversary of our vibrant and exhilarating whiskey Mistress, with hearts full of gratitude and excitement, we reflect on our journey thus far, basking in the glory of our accomplishments while setting our sights on an even brighter future.
In the past year, Whiskey mistress has become a beacon of joy and camaraderie, offering unforgettable experiences to all who grace our doors. From pulsating music to electrifying performances, we have strived to curate an atmosphere where life's worries melt away, replaced by laughter, dance, and pure celebration.
"The support and enthusiasm we have received from each and every one of our customers have been the fuel that drives us forward".
According to her ," Our commitment to providing the highest quality experiences has been at the core of our success and we have relentlessly pursued excellence in every aspect of our operations, from the meticulously crafted cocktails to the meticulously selected DJs and performers who grace our stages.
"We have embraced diversity, curating a space that is inclusive and welcoming to all, where the only prerequisites are an open heart and a desire to let loose and have fun.
While speaking what the future holds for whiskey Mistress,she said "Looking to the future, we stand poised to achieve even greater heights. Our vision extends beyond just being a venue for enjoyment; we aspire to be a catalyst for transformative experiences, where friendships are forged, dreams are nurtured, and memories are etched forever. .
"As we move forward, we will continue to innovate and push boundaries, ensuring that our offerings remain at the forefront of the night life industry.
"Our dedication to customer satisfaction remains unwavering, and we will go above and beyond to exceed your expectations. By listening attentively to your feedback and adapting to your evolving preferences, we promise to consistently deliver the extraordinary.
"In our unwavering commitment to quality, we are resolute in maintaining the highest standards of service, cleanliness, and safety. Your well-being is our utmost priority, and we will continue to implement stringent measures to create an environment that fosters joy without compromise.
Rest assured, as we embark on this exciting future, we will always put your comfort and security first.
As we celebrate not only the incredible memories we have created but also the promising journey that lies ahead. Our foundation is strong, our passion burns brighter than ever, and our aspirations know no bounds.
We extend our deepest gratitude to our amazing staff, loyal customers, and all those who have supported us along the way.
Together, let us toast to the past, embrace the present, and illuminate the future as we continue to redefine the boundaries of extraordinary night life experiences!