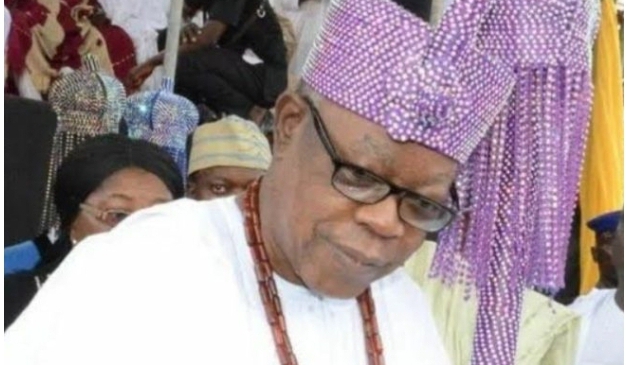 By Tambaya Julius, Abuja
The Olubadan of Ibadanland, Oba Lekan Balogun, has taken a decisive step by suspending the ongoing Egungun festival in Ibadan.
The suspension comes in the wake of multiple reports of violence, arson, and the looting of shops in Ibadan.
Under the guise of the Egungun festival, some unruly individuals engaged in acts of violence and vandalism that have caused great concern among the residents of Ibadan.
The Olubadan said Hoodlums have taken advantage of the festival to wreak havoc, tarnishing the essence of this cultural event.
The Olubadan expressed deep sadness over these incidents, especially considering the wide circulation of videos showcasing the violence.
To address the gravity of the situation, the Olubadan has summoned all the leaders of masquerades, known as 'Alaagbaa,' to an emergency meeting. The meeting is set to take place on Monday afternoon at the historic Aliiwo palace in Agodi, Ibadan. The traditional ruler aims to deliberate on the reported cases of violence and devise appropriate measures to restore peace and security.
The Olubadan emphasized that he had already cautioned against any attempts to turn the festival into a platform for destructive activities.
He expressed disappointment that his warnings were disregarded, leading to the current state of affairs. As a result, the suspension clause had to be invoked, and the duration of the suspension would depend on the outcomes of the forthcoming meeting.
The Olubadan made it clear that the era of the Egungun festival being associated with terror and attacks on perceived enemies was long gone.
Any attempts to revive such a dark period would face severe consequences and strict sanctions. 
The Olubadan firmly believes in maintaining peace and tranquility within his domain, ensuring the well-being and security of his subjects.
In light of the recent disturbances, the Olubadan called upon the security agencies to be vigilant and proactive in their duties.
He urged them to apprehend and bring to justice anyone who violates the suspension order, regardless of the guise under which they act.
The traditional ruler stressed that those who disrupt the peace of Ibadan must be treated as criminals and face the full force of the law.