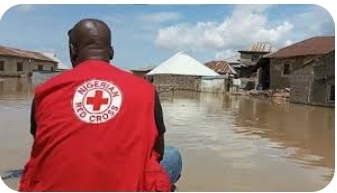 By Tambaya Julius, Abuja
In response to the pressing issue of flooding in Sagamu and other areas within the Ogun East Senatorial district, the Senate has taken swift action to address the situation.
Led by His Excellency, Otunba Engr. Gbenga Daniel, a motion was adopted on July 5, highlighting the urgency of the matter.
The Ogun East senator expressed deep concern over the escalating flooding problem in his constituency, which is also affecting neighboring areas like Ijebu.
The urgency of the matter has spurred the Senate to take action promptly.
To address the rising issue of flooding, the Senate has reached out to the Secretary to the Government of the Federation and other federal agencies.
The aim is to urgently mobilize resources and expertise to combat the flooding crisis.
The welfare of the affected communities is at the forefront of this appeal, prompting the Senate to also request immediate provision of palliatives to aid the victims.
After thorough deliberation, the Senate has passed a resolution urging relevant Ministries, Departments, and Agencies to allocate funds from the 2023 Appropriation Act for essential tasks such as dredging blocked canals and water bodies.
These measures are vital to alleviate the devastating impact of flooding and protect the affected regions from future occurrences.
Recognizing the immediate need for aid, the Senate has called upon the National Emergency Management Agency (NEMA) to swiftly provide relief materials to the affected victims in both Sagamu and Ijebu areas.
This will offer critical support and alleviate the hardships faced by the impacted communities.
By urging relevant authorities to take immediate action and provide much-needed assistance, the Senate has demonstrated its commitment to safeguarding the well-being of its constituents.