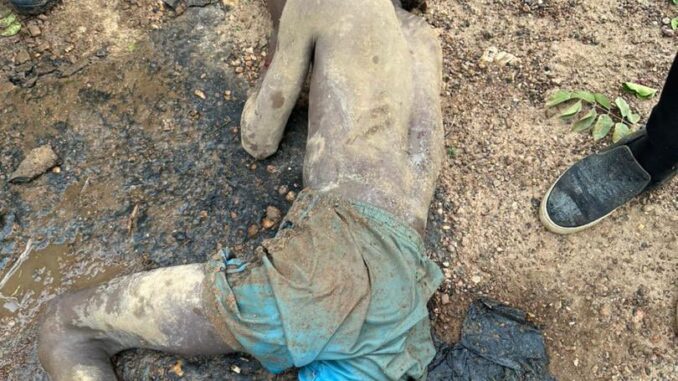 In a significant breakthrough, the detectives from the Criminal Investigation Department (CID) of Zone 14 in Katsina accomplished a crucial mission.
On the 4th of July, 2023, around 10:30 AM, they intercepted and engaged Muhammad Hadi, a 25-year-old resident of Kabuga Quarters, Kano.
Hadi, identified as the kingpin behind a notorious armed robbery syndicate operating across FCT Abuja, Kano, Katsina, and Kaduna states, was apprehended in Katsina city.
His attempt to dispose of a dark blue Toyota Corolla LE, registration number KANO, DAL 729 TZ, suspected to be stolen, led to his downfall.
The search of his person yielded intriguing evidence, including an English pistol, a Taser security device, motor vehicle plate number NIGER, SUL 96 GK, five distinct ATM cards from various banks, and a bank token.
During the ensuing investigation, the suspect confessed to his involvement in a heinous crime on the 26th of June, 2023.
Collaborating with co-conspirators Arafat Yahaya (20 years old) of Dutsen Amare Quarters, Katsina, Ahmed Lawal (21 years old) of Filin Fives Quarters, Katsina, and Al'amin Ndubisi (currently evading capture), they orchestrated a gunpoint attack on Kingsley Agubata (31 years old) of NO. 5 Winners Way, Dawaki, Abuja.
The victim was robbed of his prized possession a Toyota Corolla LE valued at a substantial two million, eight hundred thousand naira (N2,800,000:00K).
Remarkably, these suspects are also sought by the Kano State Police Command for their involvement in a string of similar armed robbery and motor vehicle snatching incidents.
The investigation remains ongoing, promising further revelations.
Amidst these unfolding events, CSP Gambo Isah, ANIPR, the Police Public Relations Officer (PPRO), speaking on behalf of the Assistant Inspector-General of Police (AIG) of Zone 14 Headquarters, Katsina, delivers this news to the public.
The remarkable achievements of the Zone 14 Katsina Command underscore their commitment to justice and safety in the region.