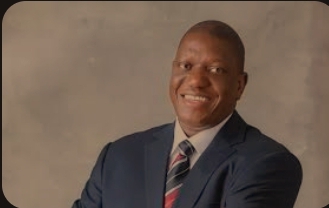 By Israel Bulus, Kaduna
In a resolute bid to catalyze development and prosperity in Southern Kaduna, Senator Barr.
Sunday Marshall Katung, the distinguished representative of Kaduna South Senatorial District, has set forth an ambitious plan to synergize with the federal and state governments.
Acknowledging the prevailing lack of progress in the region, Senator Katung is determined to bring back smiles to the faces of his constituents.
As he embarked on a heartfelt thank-you tour across the eight Local Government Areas, he conveyed his commitment to uplift the region and ensure the delivery of democracy's dividends.
In this article, we delve into Senator Katung's vision for Southern Kaduna and his unwavering resolve to drive positive change.
During the tour's media interactions at Zonkwa, the headquarters of Zango Kataf Local Government, Senator Katung emphasized his willingness to collaborate with President Tinubu and Governor Uba of Kaduna State to transform the fortunes of Southern Kaduna.
Beyond the electoral process, he embraces his role as a Senator for all, regardless of party affiliations or voting preferences.
Pledging to work harmoniously with elected representatives at the National and State Assemblies, the Senator aims to be a formidable voice for the people and an advocate for sustainable development.
As Senator Katung embarks on this transformative journey, he calls upon his constituents to exercise patience and perseverance.
Recognizing the complexities of development, he urges the community to remain steadfast in their support and prayers for the leaders tasked with fulfilling their mandate.
By fostering a sense of unity and collective responsibility, the region can overcome challenges and emerge stronger in the pursuit of progress.
A core aspect of Senator Katung's agenda is his unwavering commitment to lobby for developmental projects that will benefit the entire zone.
Recognizing the pressing need for infrastructural growth and improved services, he envisions a future where Southern Kaduna thrives economically and socially.
By securing funding and resources, he seeks to propel the region towards prosperity and create opportunities for all its residents.
As development takes center stage, Senator Katung is equally devoted to ensuring the safety and security of Southern Kaduna's communities.
Recognizing the challenges posed by insecurity, he pledges to work diligently with relevant stakeholders to implement measures that will safeguard the region's residents.
By fostering an environment of peace and stability, he aims to unlock the full potential of the region and attract further investments for growth.
With a collaborative approach that transcends political boundaries, he seeks to partner with the federal and state governments to deliver tangible results for his constituents.
As he embarks on this transformative journey, he calls upon the people's support, patience, and prayers, recognizing that true change requires a collective effort.
By advocating for developmental projects, ensuring community security, and fostering unity, Senator Katung aspires to create a prosperous future where Southern Kaduna flourishes on all fronts.