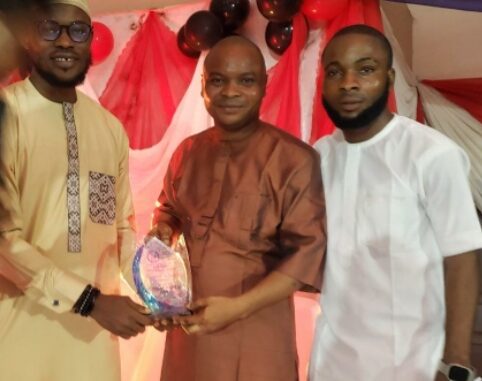 In a pivotal moment, Akinjimi Sunday, an aspirant for the recently concluded House of Assembly elections from the People's Democratic Party (PDP) in Ife South Local Government, exhorts the youth to internalize their responsibilities and seize the present opportunities that pave the path for their forthcoming leadership roles at the state, national, and global levels.
Marking the universally acknowledged 'World Youth Day,' Akinjimi Sunday emphasizes the imperative for young individuals to navigate the prevailing economic challenges and harness them as driving forces, unveiling their unyielding determination to the world.
He affirms, "I implore the youth worldwide, particularly those in Osun State, to rekindle their essence through a comprehensive manifestation of visionary leadership, unwavering resilience, and an exhibition of their ability to surmount adversities.
It is with these proficiencies that we can triumph over the allure of cybercrime."
The trust that His Excellency Ademola Adeleke has bestowed upon the youth since the commencement of his administration is praiseworthy.
Numerous young individuals have embraced various roles such as Assembly Members, State Executive Members, SSA's, and SA's, displaying commendable competence in their respective domains.
Our Governor has reshaped the political landscape in favor of the youth.
While not everyone can secure government appointments simultaneously, let us amplify our innate talents to manifest our capability and inspire the forthcoming generations.
Hon. Sunday Akinjinmi urges the youth to evolve beyond being mere participants in the annual 'World Youth Day' celebrations.
He calls for a generation that stands apart in its capacities, shunning cybercrime and embracing cybersecurity.
In this era of digital evolution, only those youth who align their ingenuity with digital foundations will harness the bounteous opportunities it unveils.
He pleads with young individuals engrossed in cybercrime to extricate themselves from its grip, underscoring the alluring yet pernicious nature of its consequences.
Acknowledging Governor Ademola Adeleke's unwavering faith in the youth, Akinjimi extends gratitude while urging the Governor to persist in offering more avenues for exceptionally talented young minds in diverse fields.
To all the youth, remember, our continuous progress in the right direction shall propel us to safeguard the digital realm, championing cybersecurity while forsaking cybercrime.