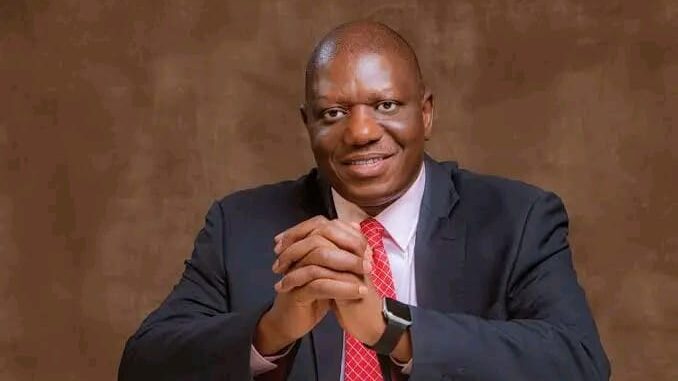 By Israel Bulus, Kaduna
In an unwavering commitment to uplift Southern Kaduna, Senator Sunday Katung (PDP-Kaduna South) has set his sights on establishing the region as a thriving hub for specialized skill acquisition.
During a recent event in Kafanchan, he announced scholarship awards for 200 students, marking a significant step towards this vision.
Senator Katung's initiative targets students from the eight local government areas within Southern Kaduna, recognizing the pressing need for alternative career paths in a nation grappling with a shortage of traditional employment opportunities.
Mr. Edward Marshall, representing Senator Katung, emphasized the importance of acquiring practical skills in a job market where white-collar positions are increasingly scarce.
The scholarship program, he explained, was conceived to support financially disadvantaged students in their pursuit of higher education.
Furthermore, as part of Senator Katung's broader efforts to foster educational development within his constituency, he has sponsored a bill for the establishment of a Federal University of Technology within Southern Kaduna.
This landmark bill has already passed its first reading in the Senate, demonstrating the senator's dedication to advancing education as a catalyst for transformation.
In the words of Senator Katung, "Our region faces multiple challenges simultaneously, and the key to overcoming them is education.
I am committed to ensuring that our people receive the kind of education that can drive significant change."
During the event, Professor John La'ah, the guest speaker, echoed the senator's sentiments, stressing that education serves as the foundation of socio-economic progress.
Professor La'ah also expressed concern about the state of educational institutions in the area, urging collective action from all stakeholders to address this issue.
Gloria Ballason, chairperson of the scholarship committee, reiterated that the selection of deserving undergraduate students was based solely on merit.
She congratulated the recipients and encouraged them to seize this opportunity while also praying for its sustainability.
Shedrack Danladi, National President of the Southern Kaduna Youth and Students Forum, commended Senator Katung's initiatives, emphasizing that they reflected the region's ethnic and religious diversity.
He called upon other prominent individuals from the area to follow the senator's example in empowering the youth and students.
The beneficiaries of Senator Katung's scholarships expressed their gratitude and pledged to make him proud.
They fervently prayed for his continued ability to support students from Southern Kaduna, recognizing the profound impact of education on their future prospects.