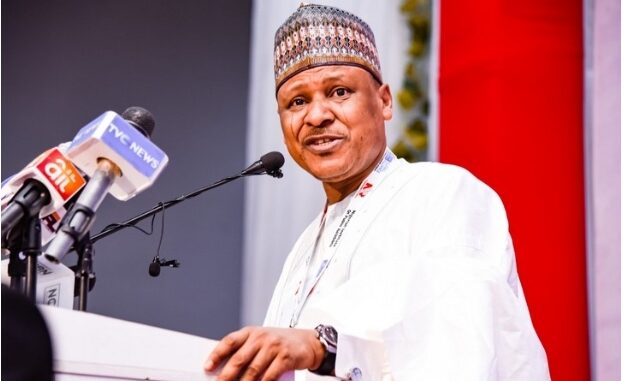 By Tambaya Julius
In a bid to regain the trust of the Nigerian people, Minister of Information and National Orientation, Alhaji Mohammed Idris, reaffirmed the government's dedication to directly impacting citizens' lives through substantial and trustworthy policies and initiatives.
Speaking as a Special Guest of Honour at the Nigeria Institute of Public Relations 2023 Conference/Annual General Meeting on August 24, 2023, at the NAF Conference Centre in Abuja, he emphasised the importance of credible information dissemination, free from propaganda, as a means to reduce apathy and foster trust among the population.
This, in turn, aims to revive constructive dialogue between the government and the citizens.
Minister Idris underlined that the government's focus on credible information dissemination is pivotal to its efforts.
By avoiding propaganda and offering transparent and accurate information, they intend to rebuild the public's trust.
He also stated that this vision would steer the implementation of President Tinubu's Renewed Hope Agenda, which promises positive changes for Nigeria's future.
Highlighting the significance of the Nigeria Institute of Public Relations (NIPR), Minister Idris credited the institution with shaping public perception of the government's reform initiatives.
He called upon the Institute to recommit itself to the greater good. In an age of information overload, where trust can be easily eroded, Minister Idris stressed the importance of maintaining unshakeable integrity.
He referred to public relations professionals as the storytellers, bridge-builders, and guardians of reputation in a world where a misleading tweet can undermine trust.
Mukhtar Zubairu Sirajo, President and Chairman of the Council at NIPR, welcomed the appointment of key government officials, including the Minister of Information, as a recognition of the pivotal role that NIPR members play in national development.
He acknowledged the challenging circumstances faced by the government, exemplified by the removal of petroleum product subsidies, which, although well-intentioned, had placed a significant burden on the average Nigerian.
Sirajo assured that the Institute stood ready to provide essential support through various channels.
This event, attended by public relations practitioners from across the country, serves as preparation for the upcoming election of new council members.
It marks a significant step in the journey towards restoring trust, fostering open dialogue, and driving positive change in Nigeria.